15 Best Screen Recording Software For Mac in 2023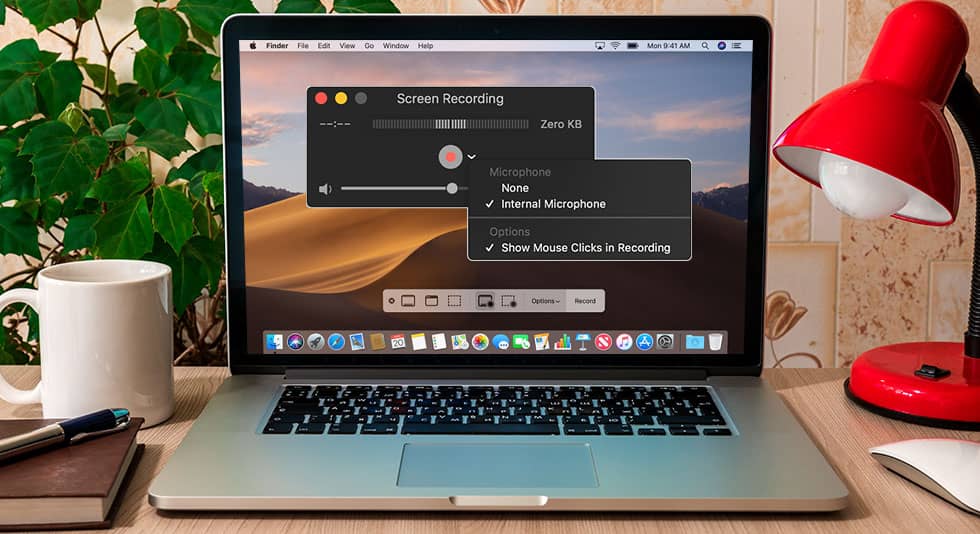 Mac users are no different when it comes to screen recording software that can capture any of the screen processes. All these captures could be used for personal use as well as professional use. For example, screen captures could be used to give presentations in the meetings, explain to your friends the gaming hack, or use it in a YouTube video to explain your audience about any process. Whatever be your reason for finding the best screen recorder for Mac, the tool must be equipped with all the necessary tools and packed with advanced features.
At the same time, any of the best Mac screen recorders must also be cost-effective, have an easy interface, and must provide high-quality video captures to you as well as your clients or user base. Keeping all the scenarios in mind, we have collated the best screen recording software for Mac below from which you can pick the best one after learning all the characteristics.
Best Screen Recorder For Mac 2023
1. Movavi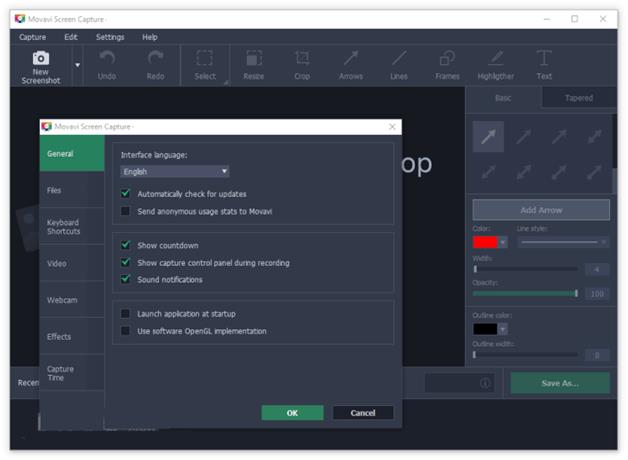 How about a screen recorder software for Mac that is not heavy on your pocket and provides many attributes? We all would love to have this best Mac screen recorder adjust itself with our requirements, simple to use, and allows you to capture specific areas for recording at once.
Other Notable Features
You can schedule recordings at your convenience.
Export the videos to a high-quality version while collaborating with other tools.
Get control over your recording with customization features.
Pros:
Convenient functions and understands your actions smartly.
Cons:
Its update becomes a problem for some systems and doesn't work smoothly post that.
Price: $59.95
2. EaseUS RecExperts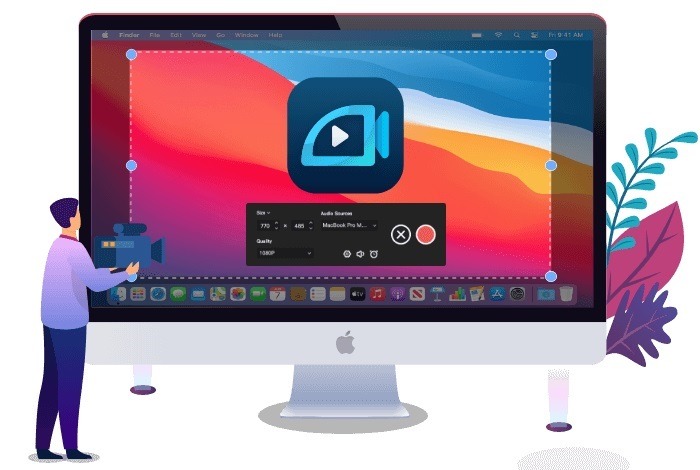 Having a super easy and comfortable to use screen recorder in Mac is no less than a bliss in itself. This software can easily capture the screen on Mac along with the audio. With that, you can record your own Zoom meetings, YouTube videos, video tutorials, etc. and even make iPad and iPhone screen recording wirelessly.
Other Notable features:
Greatly used by educators, marketers, YouTubers and anyone else who wishes to record screen activity.
One can schedule their recording with starting time and time duration to automatically perform the recording task.
Make GIF videos or full videos with ease.
Pros:
Very easy and smooth functions for a new user to understand
Cons:
Free trial gives you an idea for recording for about 5 minutes
Price: $19.95 (Free trial for 5 min video)
3. Snagit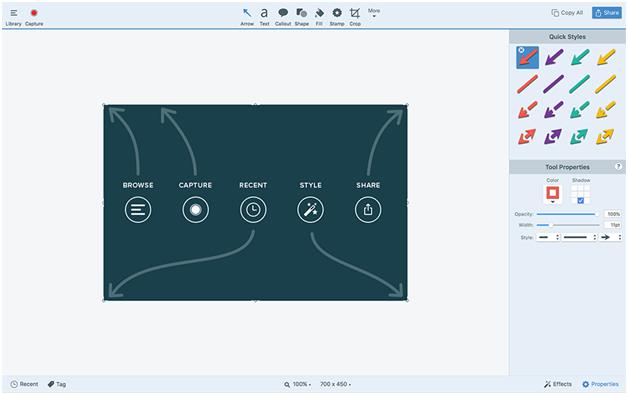 One more from the house of Techsmith, Snagit is known as the best screen recorder for Mac with a cool and simple looking interface, has reliability and can give you video, and still captures at the same time. Interestingly, when you record your video using the screen recorder for Mac, you can count to record webcams and audio along.
Other Notable Features
It can easily capture the scrolling screen so that you can have a view of a full webpage in the system.
Export the video in different formats as well as GIFs.
It acts as a powerful video editor and has various assets to make your video look amazing.
Pros:
A very simple interface and best for quick video recording.
Cons:
Tool switching becomes an issue at times.
Price: $49.95 (Free trial for 15 days)
4. Camtasia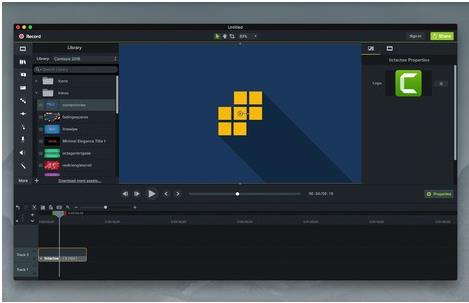 Developed by Techsmith, Camtasia is a fantastic screen recorder for Mac, where one can quickly start recording their screens, export it, or even edit the videos. Although users have reported that the interface looks a little hassled up, but they got comfortable with it within a short period.
Other Notable Features
There is a wide range of tools available within which one enables you to create screen cast videos without a jiffy.
Layered timeline for easy video editing
Multiple video effects to give the video an exciting look
Pros:
Creates short animated GIFs from the recorded videos.
Cons:
Glitches with mobile device integrations.
Price: $249 (Free trial for 30 days)
5. OBS Studio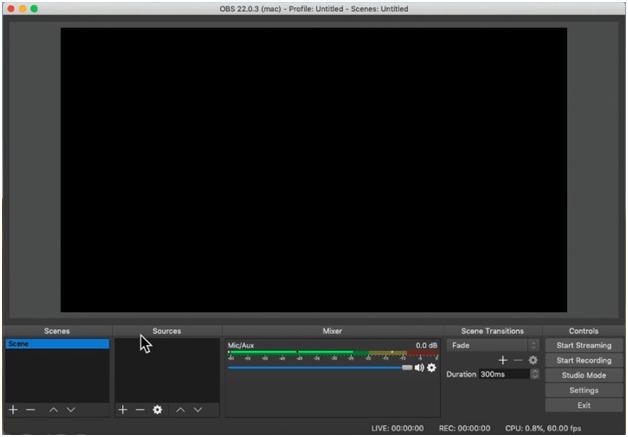 OBS Studio is free to use screen recorder software for Mac that is compatible with live streaming games on Twitch, can record real-time audio/video, and gives you a chance to customize your preferences accordingly. You can add new sources here, duplicate the ones already available and add up light or dark themes as your eyes demand.
Other Notable Features:
Intuitive audio mixers with functionalities like noise gate, noise suppression, and gain are available.
Settings panel can quickly configure your broadcasts and recordings.
Files output could be found out in MP4 or MLV.
Pros:
A variety of plugins are available to enhance the functions.
Cons:
Software training material could not be downloaded with the software.
Price: Free
Also Read: How To Fix "Photoshop Scratch Disk Full Mac" On Mac?
6. Screenflow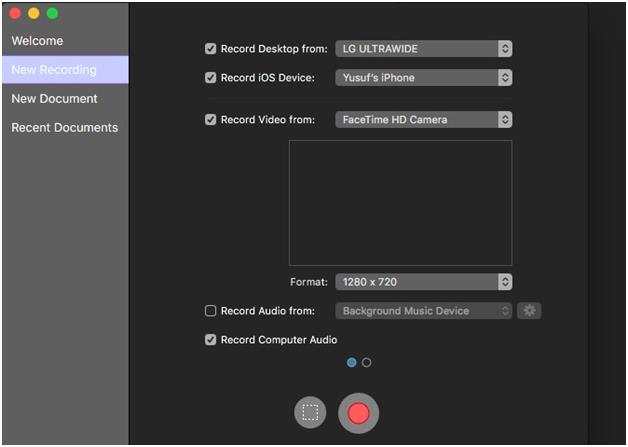 Screenflow is combined with extensive features that are worth using. Hence, it can be called the best screen recording software for Mac. What's more intriguing is that you can record screens from multiple monitors, webcam and connected iOS devices, all at the same time. With that, your audio quality will keep up with your videos equally.
Other Notable Features
You can turn raw footage into a high-quality professional video with an in-built editor.
Multiple exporting options to watch videos on different devices.
Very easy interface despite loaded with features.
Pros:
Easy media management with MP4 encoding.
Cons:
AMaybe tough for an exactly new user to understand functions.
Price: $129 (Free trial available)
7. TinyTake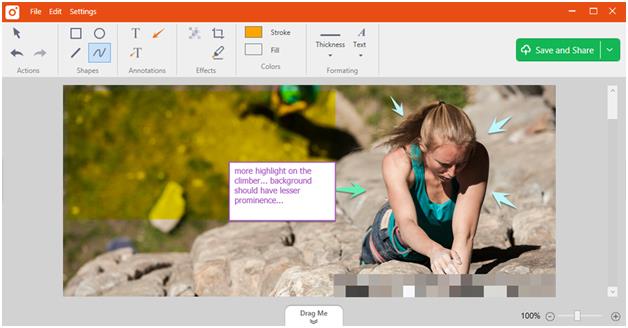 From multiple options like capture region, window, full screen, video, video from webcam and sharing files and folders, this Mac screen recorder is a full pack. The best thing about TinyTake is its simplicity, free to use, and feature-rich. As soon as you take images and videos of your computer screen, you can simultaneously add comments and share the videos wil others.
Other Notable Features
You are free to record videos for upto 120 minutes.
Simple to understand for a new user and easy to use.
Offers free cloud storage for upto 2GB.
Pros:
Although the free version has limited features, Premium comes with another whole set.
Cons:
Screen recording is limited to 5 minutes at a time.
Price: Free (Premium version available, starts at $9.95)
Also Read: How to Fix MacBook Pro Overheating Problem ?
8. AV Screen Recorder & Capture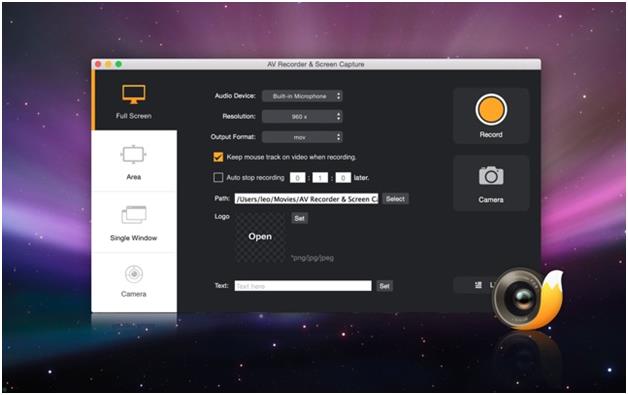 Someone that can capture anyone and anything on screen pronounces the name of AV Screen Recorder and Capture with maximum resolution 2800 to 1800 for recording videos. It can record your voice from mic and system audio at the same time. No limitations on the size of video or time you record into as it has been provided with unlimited support.
Other Notable Features
The video recorded can be edited or trimmed and shared with your colleagues or friends easily.
Thankfully, it has a perfect FPS for playing games and recording HD videos.
Audio recording and microphone recording could be done at the same time.
Pros:
Fix the time to stop auto recording.
Cons:
Technical glitches may create issues with recording microphones.
Price: $9.99
9. Monosnap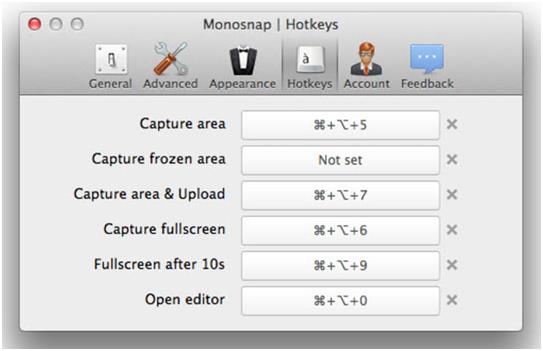 It is fantastic to use a screen capture software when it helps you highlight essential details like pen, text, arrow, and shape! Right? Well, Monosnap can easily take the screenshot for the full area, frozen area, fullscreen, or others where a handy 8x magnifier adjusts the pixel area easily.
Other Notable Features
Customize hotkeys according to you so that you have more flexibility to record Mac screens.
Record both webcam video and microphone audio with this best screen recorder for Mac.
Pros:
Very easy to use, and no other assistance is required to capture the screen on Mac.
Cons:
Video editing functionality is not available.
Price: Free (in-app purchases available)
10. Capto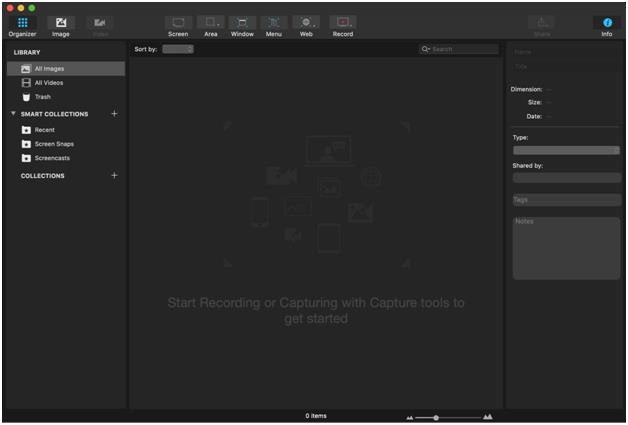 Record your screen with one click and enhance your content for better using this Mac screen recorder. The tutorial video that comes along explains the process with arrows, texts, and cursor effects. Once done, share the video on YouTube, Dropbox, Tumblr, or FTP servers by signing inside Capto.
Other Notable Features
Record full screen or a portion of it at 60 FPS and clear audio.
One may call it the best Mac screen recording tool for educational and presentation purposes.
Video editing suite has all the necessities to cut, trim, or join the videos as liked.
Pros:
It comes with a smart file manager so that easy storage and retrieval of the same files could be done.
Cons:
It creates some issues in functionality while unsupported media is imported.
Price: $29.99 (Free trial for 14 days)
11. ActivePresenter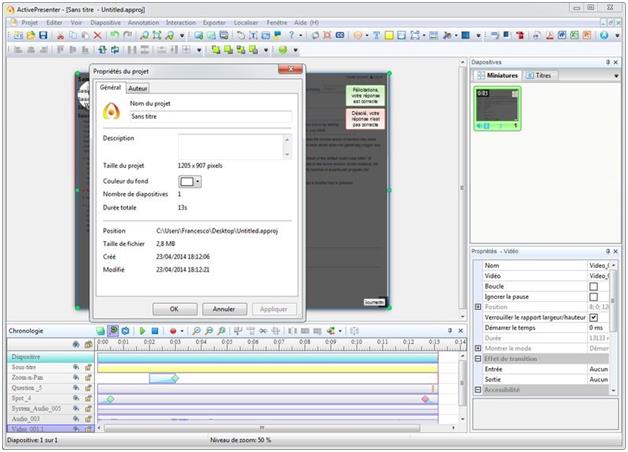 Not just software recording, you will find editing tools for audio and video, software guides, and eLearning games along with Atomisystems. The screen recording could be done in full motion with the addition of annotations, voice-over, zoom, closed captions, and other animation effects.
Other Notable Features
Switch in between dark or light mode to customize the feel.
Blur the sensitive information within static or moving objects.
Add advanced audio effects, remove background noise, or keep sound consistency between different slides.
Pros:
Export the video to multiple formats like MP4, AVI, WMV, WebM, and MKV.
Cons:
Exporting videos are time-consuming.
Price: Free version available for personal use. The commercial license starts at $199
Also Read:  Best Mac Apps 2020- That Every Apple Newbie Should Install
12. ApowerREC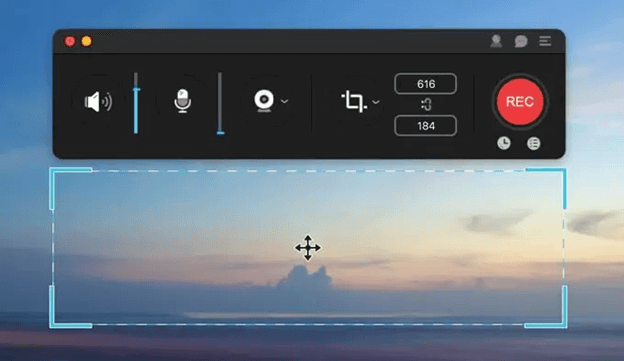 ApowerREC is indeed one of the best screen recording software for Mac. With the help of this utility, you can record all screen activities with impeccable sound. You can even record your webcam while conducting a webinar or are engrossed in a meeting with your family or colleagues.
Other Notable Features
Add annotation and edit video while recording screen on Mac.
Schedule recording to begin recording screen at your desired time.
Zoom in and enlarge a part of the video that you want to show specifically.
Pros:
You can choose to record a specific program or window in which case other processes and programs being carried out won't be disturbed.
Cons:
Screen capturing a secondary monitor may not be possible.
Price: Free. Then, the monthly subscription starts at $19.95
13. Loom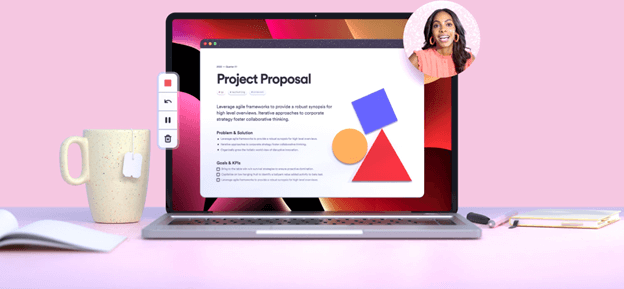 Loom is another great screen recording utility for Mac. Not only do you get to record screens on Mac, but you can also interact with videos and share them as well. One of the best parts of Loom is that it even gives you the facility to generate video transcripts. Moreover, you can even reduce background noise.
Other Notable Features
Edit screen recording.
Wide choice of video dimensions for recording – 720p, 1080p, or 4K recording.
Share on Slack, Jira, Asana, Trello, and Github.
Pros:
Even with the free version, you can take endless screenshots.
Cons:
The transcript feature may at times be inaccurate.
Price: Free limited trial for 14 days, then $10/creator/month
14. Aiseesoft Screen Recorder for Mac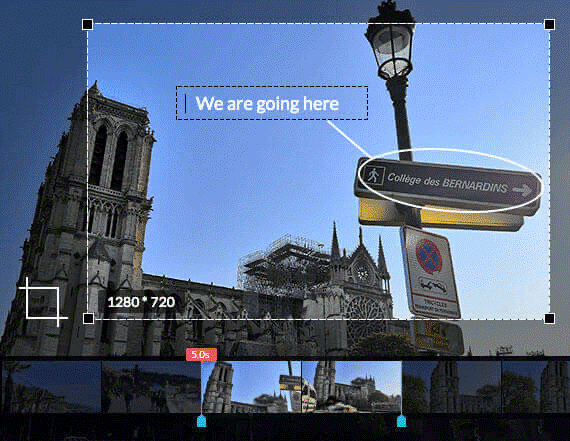 Aiseesoft Screen Recorder for Mac is probably one of the most professional ways to record screens on Mac. It can help you capture a variety of screen activities such as recording gameplays, online lectures, web meetings, and many others, and that too with superb sound quality.
Other Notable Features:
Blue-light real-time HD video encoding ensures superior sound and image quality.
Lock window capture feature to keep recording a specific window while carrying out other tasks on Mac.
No quality loss during gameplay.
Pros:
Facility to pre-edit recordings.
Cons:
Lacks automatic recording
Price: Free limited trial, $20/month
15. Awesome Screenshot and Screen Recorder for Mac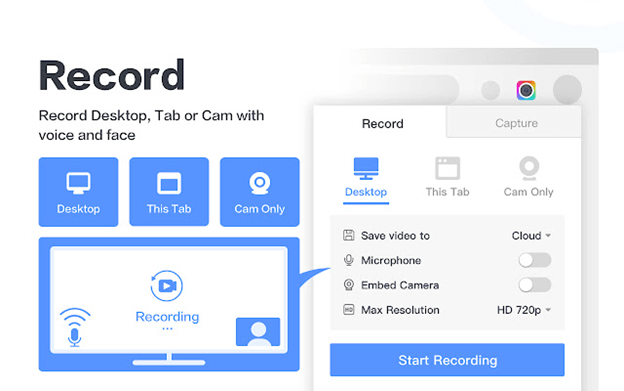 Other Notable Features:
Record screens and snap screenshots as well from the same tool, as well as edit videos.
Access to cloud videos.
4K resolution screen recording supported.
Pros:
Instant sharing facilities available.
Cons:
Free version has limited features such as it allows only 5 minutes per recording.
Pricing: Free limited trial. Then, $6/ month
Conclusion
We are sure that after finding the best screen recorders on Mac, you will be able to pick the right one for yourself in no time. However, suppose you ask for our recommendations. In that case, we suggest Camtasia, OBS, ActivePresenter, and TinyTake as they can be used for personal and professional purposes at low cost and ease of use.
FAQs: Best Screen Recording Software for Mac