How to Reduce PDF File Size on Mac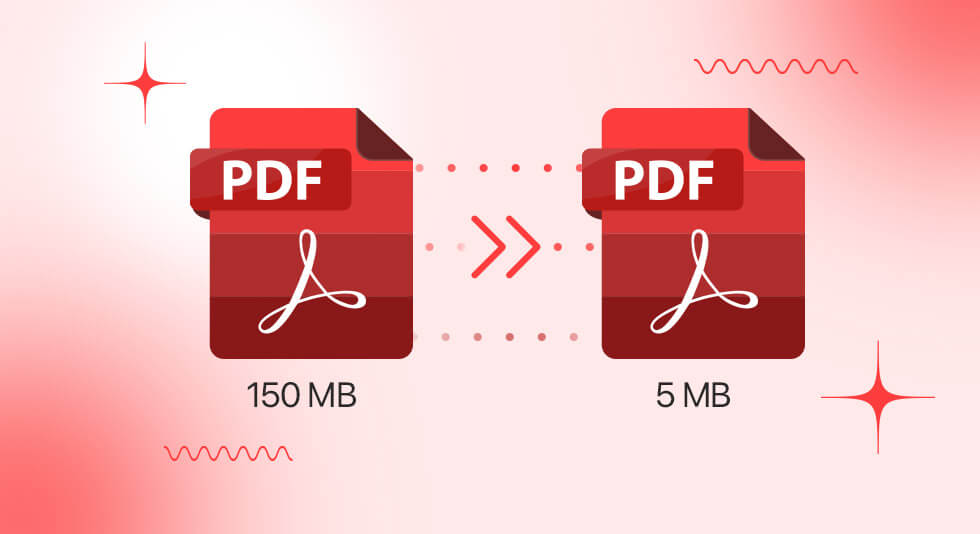 Developed by Adobe Systems in the year 1983, PDF (Portable Document Format) is one of the most widely used cross-platform file formats. One of the key features of the PDF format is that it preserves the original document's layout, text, images, and other formatting elements regardless of the software, hardware, or operating system used to view or print it. And this is why PDFs are a great choice among common users and organizations.
Well, not just this, PDFs are comparatively more secure than other file formats, as they can be password-protected and encrypted to prevent unauthorized access.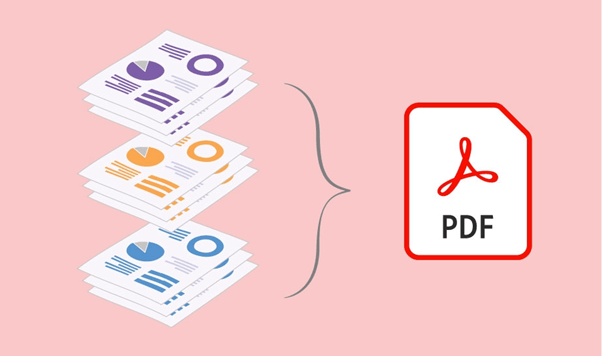 A PDF file usually contains text, graphics, images, and other multimedia elements. So, sometimes the file size can get heavy depending on the complexity of the document and the type of content it contains. Hence, before sharing a PDF document, it is advisable to compress the file to reduce its size. Wondering how to do that on macOS? We've got you covered!
In this post, we have listed a step-by-step guide on how to reduce PDF file size on Mac to compress it without losing quality.
Let's get started.
Also read: Top 10 Best PDF to Word Converter For Mac in 2023(Free and Paid)
How to Reduce the Size of PDF on Mac?
There are several ways that you can use for reducing the size of a PDF file on a Mac. Here you go!
Method 1: Use Mac's Preview
Preview is a built-in application on macOS that can be used to reduce PDF file size on Mac. Mac's Preview supports a wide range of file types including text, images, PDFs, and more. Follow these quick steps to use Preview for reducing the file size.
Step 1: Open the PDF file with Preview. In the Preview pane, go to File> Export> Quartz.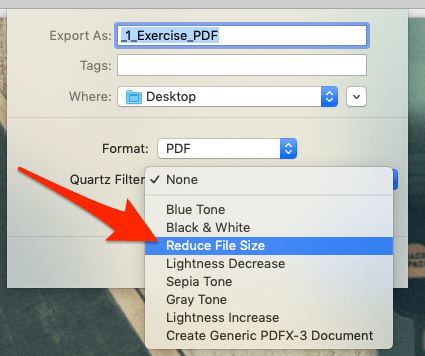 Step2: In the "Quartz Filter" option, select "Reduce File Size" from the drop-down menu.
Step 3: Hit on the "Save" button once done!
As soon as you hit the Save button, the selected PDF file will be compressed and the size will also be reduced.
Also read: How to Combine PDF with the Best PDF Merger Tool
Method 2: Use Adobe Acrobat
First, download and install the Adobe Acrobat app on your Mac by referring to this guide.
Step 1: Once the app is installed on your device, open the PDF file with Adobe Acrobat.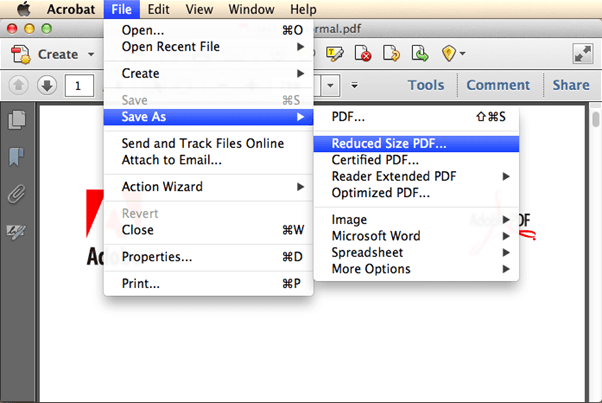 Step 2:  Click on the File tab > Save As > Reduced Size PDF.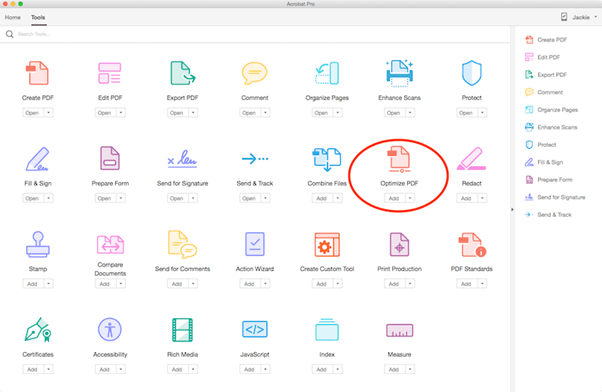 And if you're already using Adobe Acrobat DC then navigate to Tools> Optimize PDF.  This will allow      you to create a new PDF that is automatically optimized in a smaller size.
Method 3: Use CISDEM PDF Compressor for Mac
One of the most effective ways to reduce a PDF file size is by using a third-party tool. You can try the Cisdem PDF Compressor tool on Mac which will help you in shrinking the PDF file size without losing its original quality. The Cisdem PDF Compressor tool can also be used for batch compression  as it saves a lot of time and effort, especially when dealing with numerous & large-sized PDFs.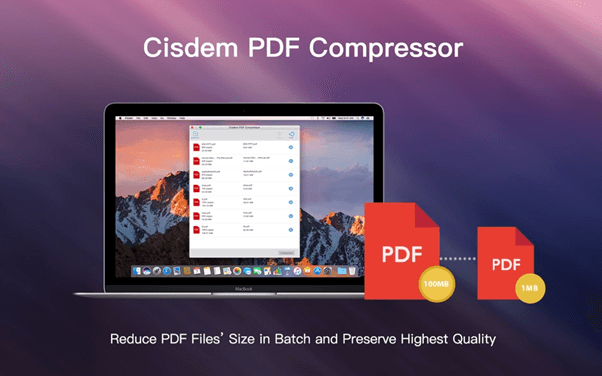 You can use this nifty tool for compressing PDF files without losing quality and with 100% success. Here's how you can use the Cisdem PDF Compressor on Mac for reducing the file size:
Step 1: Download and install the Cisdem PDF Compressor on your Mac via this link.
Step2: Launch the app and simply drag and drop the PDF files to get started.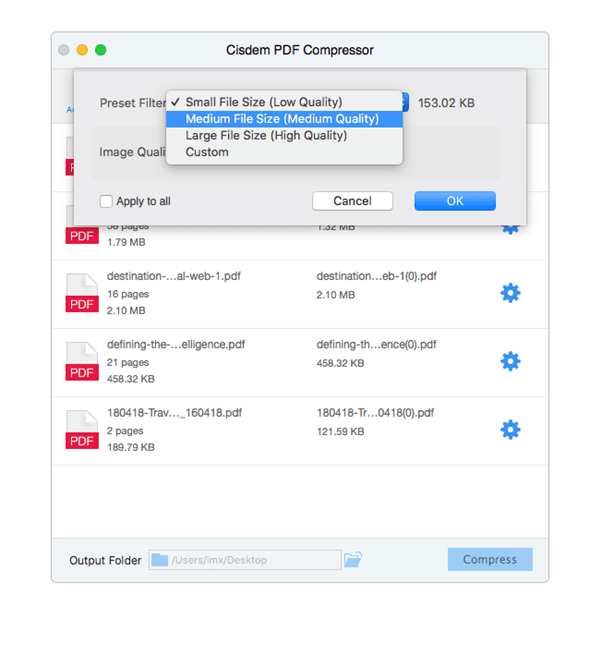 Step 3: Hit on the "Compress" button to reduce the PDF file size instantly.
This was super easy and convenient, right? If you know or are already using a professional file compression tool other than Cisdem, do suggest them in the comments section below!
Also read: How to Convert PDF to Word on Mac
Method 4: Use Online Tools to Reduce PDF File Size
Ever wondered how to compress a PDF on Mac without installing a third-party app on your device? Yes, you can also get the job done using online PDF compressor tools.
Step 1: Launch Safari and visit PDFCompressor.com
Step2:  Click  on the "Upload Files" button to get started.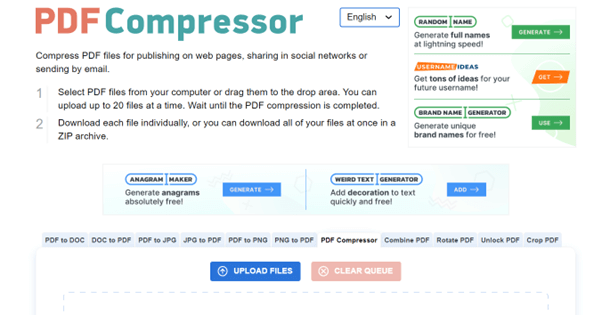 Step 3: Once the file compression process is completed, tap on the "Download" or "Download All" button to save the compressed files on your device.
However, here's a little catch! Using online tools for PDF file compression tends to be riskier as there is a potential for information leakage. So, if your PDF file contains sensitive information or data then we recommend you skip using the web-based tools and       go for third-party tools that keep the content encrypted.
Also read: Top 10 PDF Creator For macOS
Conclusion
This wraps up our guide on how to reduce PDF files on Mac without losing original      quality.      You can use any of the above-listed methods to reduce the file size of a PDF on macOS. However, in our recommendation one of the most efficient solutions is to use a third-party tool like Cisdem PDF Compressor so the quality of the content and security are not compromised. Do let us know what you think of the same. Feel free to share your thoughts in the comments box!