How To Repair White Screen Issues On Mac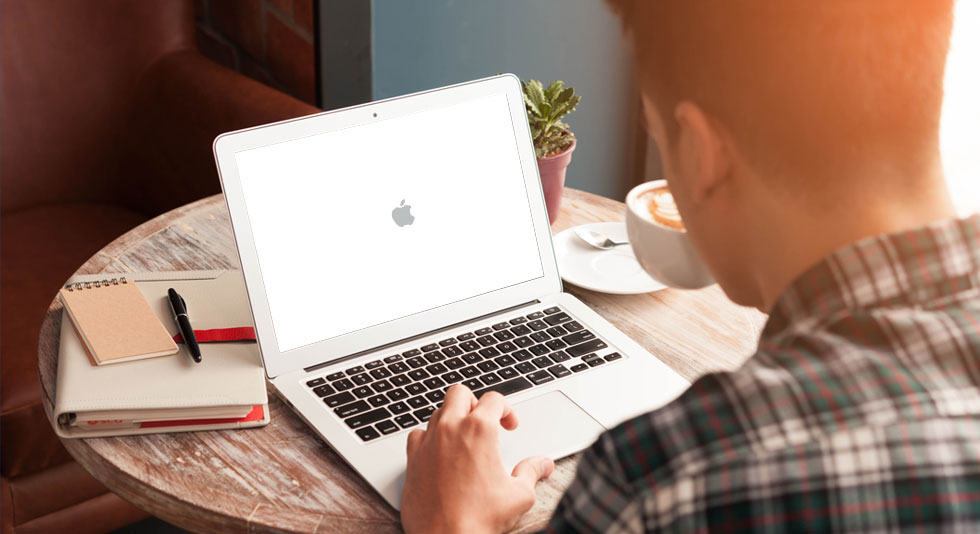 We can understand the nervousness, irritation and frustration when your Mac faces problems right after starting up. In this case, a Mac stuck on a white screen is a common issue faced by many people. In this blog, we have discussed some of the ways to resolve your problem of Mac white screen of death. However, before proceeding, acknowledge yourself with the reason why the issue popped up.
Why Does the Mac White Screen Of Death Appear?
Everyone agrees that Mac is a reliable system, and its robust support cannot be beaten easily, but there are occasions when it can also face a backlash. It could be hardware or software failure because of which Mac is not turning on.
Sometimes this problem occurs after you update your macOS and updated drivers are not compatible with the system or some applications have entirely failed to update. Well, you don't need to bother for the in-depth reasons for the white screen on Mac startup as we are here with quick fixes.
Also Read:  Best Mac Apps 2020- That Every Apple Newbie Should Install
How To Fix White Screen On Mac Startup?
Before we spill all the beans mentioning the fixes, make sure that you disconnect all the external devices like hard disk, mouse, keyboard, headphone, etc. and try restarting the system. It is expected that your Mac may begin to run smoothly once again, but if it doesn't, we are here with the fixes.
Additional Tip: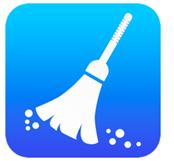 If your system is clogged due to junk, logs and crash reports, it can impact the performance of Mac. You can optimize your computer with Disk Clean Pro that can easily remove duplicates, old and unused files, old downloads, and weed out the junk. With that, your internet privacy also remains intact, and overall maintenance of Mac remains uptight.
Moreover, this tool is light on the system resources as well as on your pockets! Give the treat of Disk Clean Pro to your Mac and avoid any significant issues in advance.
Fix 1: Boot Your Mac in Safe Mode
Just like Windows, Mac also offers the same option to boot the feature of troubleshooting. This system boot allows you to check and repair file system errors. To go through it, follow these steps below.
Step 1: Press the power button, along with holding the Shift key.
Step 2: Keep it pressed till the screen displays Apple sign.
Step 3: As soon as it appears, leave the Shift key.
These steps will help to boot Mac in safe mode, and from here, you can delete the cache files, and unnecessary junk by either using Disk Cleaner Pro or go to Finder > Go > Library > Caches > Move to Trash.
Also Read: 10 Best Screen Recording Software For Mac in
Fix 2: Reset PRAM/NVRAM
So what is PRAM or NVRAM which needs to be reset to sort the MacBook stuck on white screen? It is the amount of memory dedicated to performing specific functions on MacBook. It includes time zone, startup disk selection, etc. and if your MacBook Pro boots to white screen, its resetting is required.
Step 1: Shutdown your Mac and quickly press Command+Option+P+R.
Step 2: Keep the keys pressed unless you hear the sound of the startup. Release the keys thereafter.
You would most likely solve the issues. After following the above steps, go to System Preferences and adjust the required settings.
Fix 3: Open Disk Utility To Repair Disks
All the disk problems prevailing in your Mac have one good solution: Disk Utility. Even those users who had to repair white screen issue on Mac confirmed the solution as appropriate. To resolve the issue, follow these steps below.
Step 1: Restart Mac and hold the Command+R keys.
Step 2: As soon as the Apple logo comes on the screen, let the keys go free.
Step 3: Click Disk Utility > Continue
Step 4: Now select the specific disk and click on First Aid button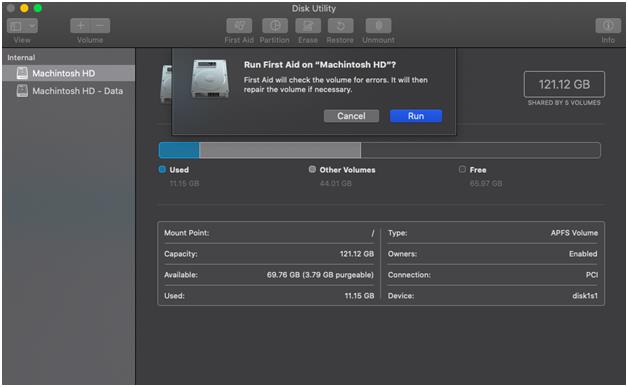 You are most likely to get the message of hard disk success repair, but if it doesn't, the process is failed. On failure, you may need to replace the disk altogether.
Fix 4: It's Time To Reinstall macOS
None of the above fixes worked for you? Still, Mac stuck on white screen? Well, it's time to reinstall your Mac operating system. Follow the steps below to take action.
Method 1: Shut down your Mac completely. Now restart it from macOS recovery mode. Press and hold Command+R key until the globe comes on the screen. It will automatically install the latest macOS that was stored in the system.
Method 2: Shut down and restart your Mac while pressing Option+Command+R unless the spinning globe comes up. It will instantly upgrade Mac to the latest operating system.
Method 3: Restart your Mac, press and hold Shift+Option+Command+R keys unless the spinning globe makes it way. This method will install macOS, which came with the system when purchased.
In the following option, select 'Reinstall Mac' and press Continue for on-screen instructions. That's it. As you will reinstall the Mac operating system, you can find the issue of the MacBook Pro white screen has slipped off.
Also Read: How To Delete Cache On a Mac
FAQs: White Screen Issues On Mac
1. How do I fix white screen of death on my Mac?
There are various methods to solve Mac stuck on the white screen including rebooting your Mac in safe mode, resetting PRAM/NVRAM, repair disk using Disk Utility or ultimately reinstall macOS.
2. Why is my Mac screen fading to white?
If a Mac screen stuck to white is appearing on your system, there must be software or hardware glitches prevailing. One can test software issues beforehand and finally check their hard disk.
3. What is white screen of death?
When your Mac's screen is locked up due to technical issues like hardware failure, device failure or system upgrade issues, the white screen of death appears.
4. How do I fix my white screen?
White screen of death could be fixed with steps like rebooting your Mac in safe mode, resetting PRAM/NVRAM, repairing the disk using Disk Utility or ultimately reinstalling macOS.
Conclusion
We are sure that you have realized the steps that needed to be taken when MacBook is stuck on the white screen. Although you must go step by step, as mentioned above, to avoid any significant damage to data and essential information. Moreover, it has to be taken care of that software like Disk Clean Pro keeps an eye on the system resources and ping you as any issue erupts.