How To Update Safari on Mac: A Step-By-Step Guide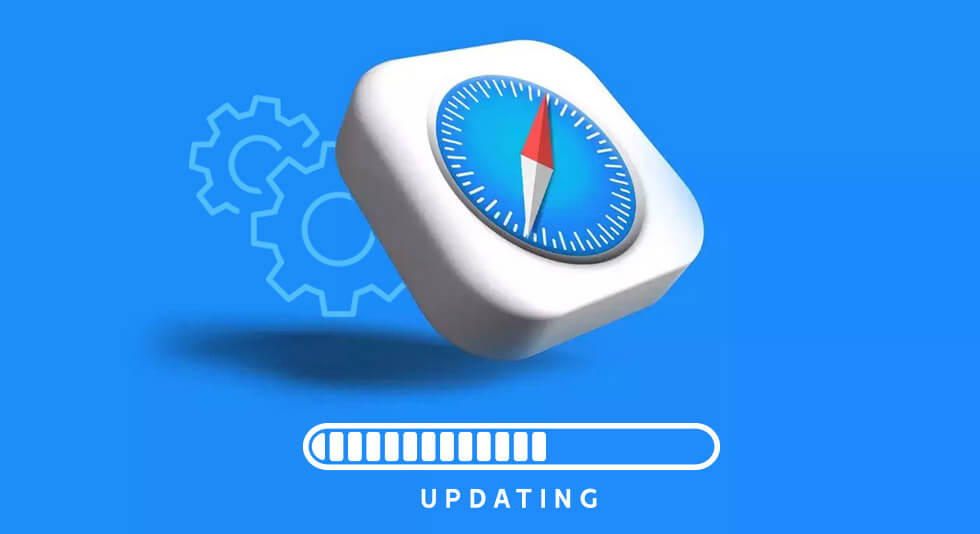 Don't Miss Out on the Latest Safari Features: How to Update It on Mac!
Safari's popularity as one of the most widely-used web browsers stems from its speed, reliability, and seamless integration within the Mac ecosystem. Whether Safari is your default browser or is occasionally used for specific tasks, using the updated version is essential for enjoying lag-free performance. Moreover, using up-to-date browser version enhances compatibility with variety of websites and applications, and, most importantly, safeguards your online privacy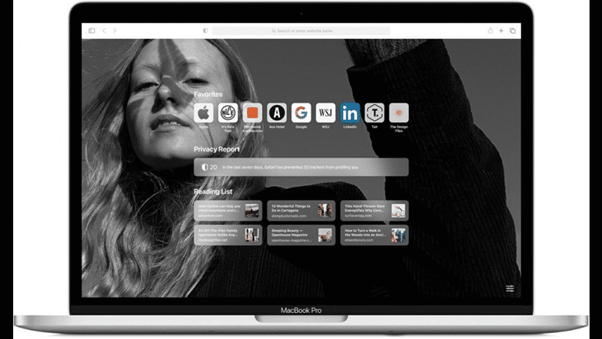 In this blog, we will provide straightforward, step-by-step instructions for how to update Safari on Mac to ensure your browser is always up-to-date with the latest version. Whether you're an experienced Mac user or newbie to the platform, we've got you covered.
So, let's dive in and explore the various methods for effortlessly updating Safari.
Why Is It Essential to Update Safari Browser?
Updating the Safari browser is crucial for several reasons, as it brings numerous benefits that contribute to a better browsing experience and enhanced online security. Let's explore some of the key reasons why it is essential to keep Safari up to date:
Security Patches and Vulnerability Fixes: Cybersecurity threats are continuously evolving, and browsers are a common target for malicious actors seeking to exploit vulnerabilities. By updating Safari, you ensure that you are protected with the latest security measures.
Performance Improvements: Browser updates often come with performance enhancements, making web pages load faster, and improving the overall responsiveness of the browser. New optimization techniques and code improvements are regularly implemented in updates, allowing Safari to handle modern web content more efficiently.
Improved Privacy Features: Privacy is a growing concern in the digital age. Browser updates often include enhanced privacy features, such as stronger anti-tracking measures, stricter cookie policies, and improved control over website permissions. Keeping Safari up to date ensures that you benefit from the latest privacy enhancements.
Bug Fixes and Stability: Like any software, browsers may have bugs or experience occasional crashes. Updating Safari regularly ensures that you have access to bug fixes and stability improvements, leading to a more reliable browsing experience.
Updating Safari is vital to stay protected from security threats, enjoy improved performance, better compatibility, access new features, and maintain a smooth browsing experience. Hence, make it a habit to regularly check for updates and keep your Safari browser updated to enjoy all the benefits their developers has to offer.
Also read: How To Go Incognito In Safari On Mac
How to Update Safari on Mac
Here's a step-by-step guide on how to update Safari on Mac:
Step 1: Check Your Current Safari Version
Before updating Safari, it's essential to know which version of the browser you are currently using. To check:
1. Launch Safari on your Mac.
2. Click on the "Safari" menu in the top-left corner of your screen.
3. From the drop-down menu, select "About Safari."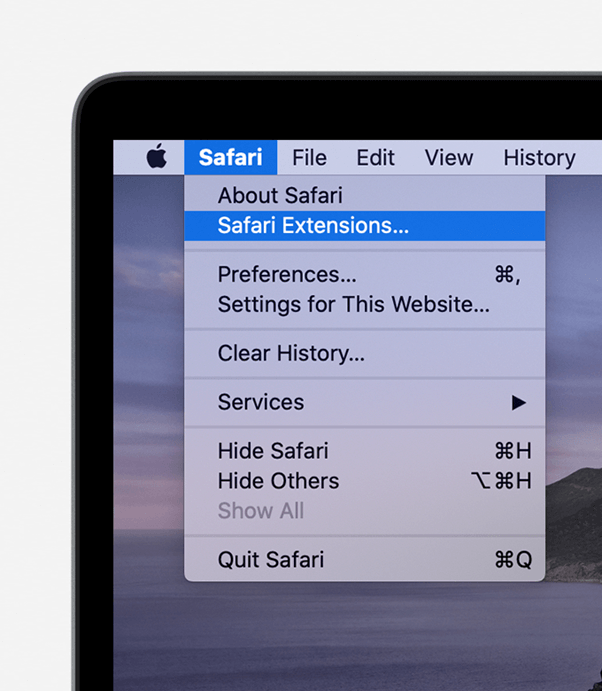 4. A pop-up window will appear, displaying the current Safari version. Take note of this version number.
Also read: How To Clear Search History On Mac – Safari, Chrome, and Firefox
Step 2: Download and Install macOS Updates
Safari updates are often included withmacOS system updates. Therefore, it's crucial to ensure your macOS is up to date. Follow these steps to update Safari on Mac:
1. Click on the Apple logo in the top-left corner of your screen.
2. Select "System Preferences" from the drop-down menu.
3. In the System Preferences window, click on "Software Update."
4. macOS will check for available updates. If any updates are available, click "Update Now" to download and install them.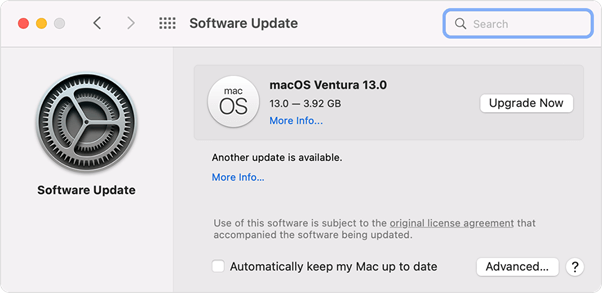 5. In the bottom left corner of the Software Update window, check if there is an option called "Automatically keep my Mac up to date." Ensure this box is checked.
After updating Safari, it's a good idea to restart the browser to ensure all changes take effect.
Download and Install Cleanup My System App to Kick Start Your Mac's Performance
Is your Mac frustratingly slow and sluggish? It's time to regain control of your device's speed and efficiency with Cleanup My System, a powerful tool developed by Systweak Software. Say goodbye to tedious waiting and enjoy a seamless and responsive Mac experience like never before.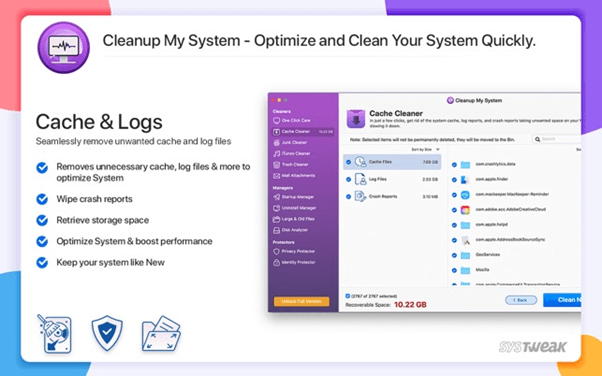 Discover the Main Features of Cleanup My System:
1. One Click Care – Effortless Cleaning & Optimization
Now you no longer need to troubleshoot your Mac manually for enhancing its performance.. With Cleanup My System's One Click Care, a single click is all it takes to revitalize your Mac. Eliminate clutter, junk files, and unwanted mail attachments that bog down your system. Get ready for a faster and smoother Mac in no time!
2. Startup Manager – Take Control of Startup Items
Unwanted applications launching during startup can slow down your Mac's boot time. Cleanup My System's Startup Manager allows you to manage and disable startup items, so you decide what runs at startup. Enjoy a quicker boot time and have your Mac ready when you need it.
3. Find & Remove Junk Files, Unwanted Mail Attachments, Large & Old Files
Cleanup My System goes beyond One Click Care to clear out even more space-draining elements. Easily locate and remove junk files, unnecessary email attachments, and large or old files that eat up precious storage. Free up space and optimize your Mac for peak performance.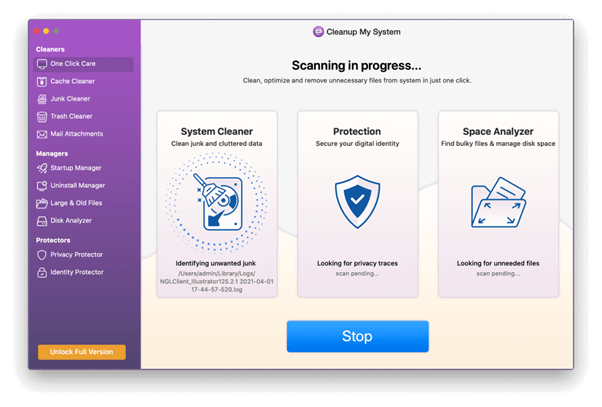 Don't let a sluggish Mac hinder your productivity. Take charge of your Mac's performance with Cleanup My System and enjoy a faster, smoother, and more responsive experience. Don't wait; download Cleanup My System now and unleash the true potential of your Mac!
Get Cleanup My System
Also read: Best Safari Alternatives For Mac
Conclusion | The Ultimate Guide to Updating Safari on Your Mac
This wraps up our guide on how to update Safari on Mac. Keeping the browser updated on your Mac is crucial for a smooth and secure browsing experience. Regular updates ensure you have access to the latest features, performance improvements, and essential security patches. Whether you choose automatic updates through macOS or manually update through the App Store, staying up-to-date with Safari guarantees compatibility with modern web standards and protection against potential threats.
Take a few moments to check for Safari updates regularly, and you'll enjoy a faster, more reliable, and safer browsing journey. By keeping your Safari browser up to date, you can explore the web with confidence, knowing that you're making the most of its capabilities and enjoying a seamless online experience. So, embrace the power of the latest Safari version and surf the Internet with peace of mind.