How To Upgrade RAM on Macbook Pro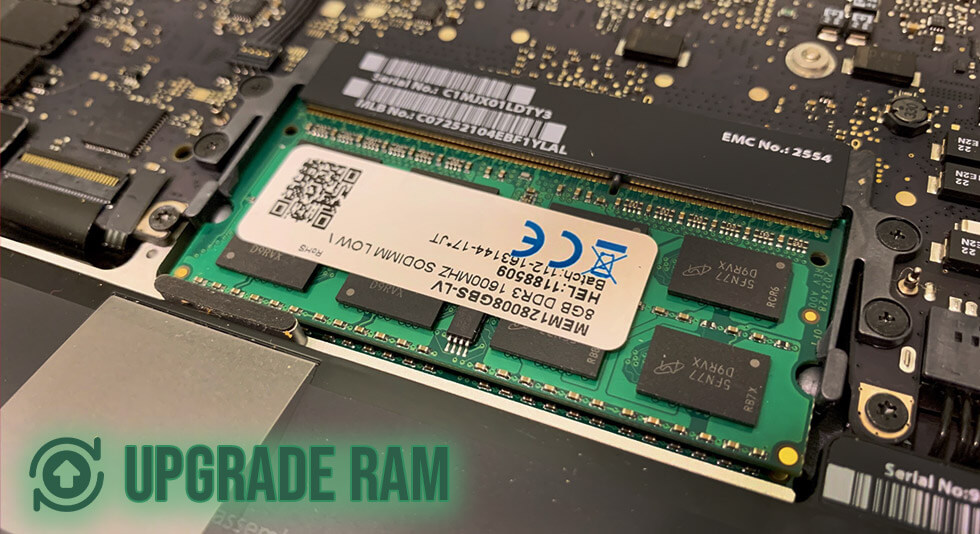 Before we begin…
Are you annoyed with your Mac's slow and sluggish performance? We have one quick suggestion for you that can fine-tune your Mac's performance in just a few clicks. Download and install the Cleanup My System app on your device, a must-have utility designed especially for macOS. Cleanup My System is an efficient tool that restores your Mac's speed, improves productivity, and helps you to get the best out of your Mac. It is a professional tune-up tool that will make your Mac run faster.
Download Cleanup My System!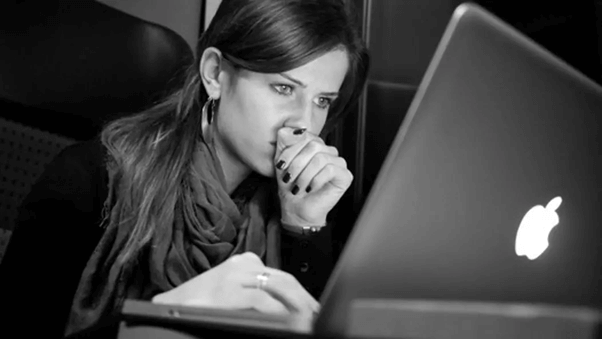 So, whenever your device starts performing slowly, upgrading the RAM is the first thing that crosses your mind, right? If your Mac has become less responsive over time and if your device spends an unusually long time loading applications, you can consider upgrading the RAM. In this post, we will be learning about how to upgrade RAM on a MacBook.
Also read: Best Mac Backup Software For Your Mac in 2022
What is RAM and Why Should You Upgrade RAM?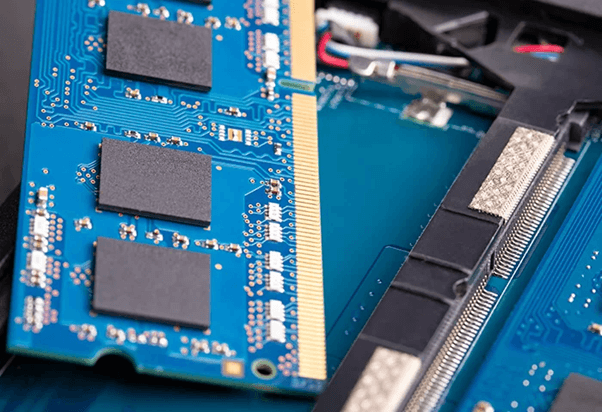 RAM (Random Access Memory) is one of the most crucial elements of any OS. It is basically a temporary memory that stores information that is easily accessible to the processor. Whenever your Mac is running on a high CPU usage or when applications are demanding higher capacity of RAM storage that your Mac can provide, your device may crash or start responding slowly. The more RAM available on your device, the better your Mac will perform. So, in this case, upgrading your Mac's RAM can serve as one of the most obvious and effective solutions to gain back the lost glory of your system.
How to Know if your MacBook Pro RAM Needs an Upgrade?
Check if your Mac needs a RAM upgrade? How to check whether your Mac has enough RAM storage capacity? We've got you covered. Here's how you can check the RAM specifications of your MacBook.
1. Launch the Spotlight search, search for "Activity Monitor" and hit the Return key.
2. In the Activity Monitor window, switch to the "Memory" tab.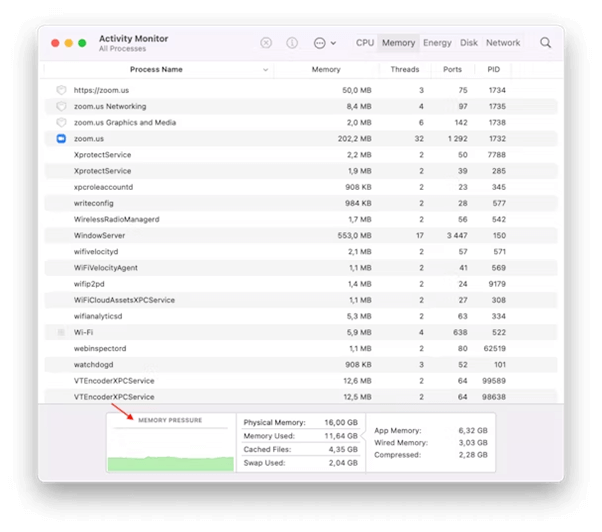 Now, review and analyse the "Memory Pressure" graph placed at the bottom. If the graph depicts a green colour then it indicates that your system has enough RAM. However, if you see a red colour on the graph, it means that your Mac's RAM is under strain and an upgrade might be helpful for your device to run smoothly.
Also read: How To Start and Use Mac In Recovery Mode?
How to Check for Available RAM Slots?
Before you decide upon upgrading your MacBook's RAM, here's how you can check for available RAM slots on your device. If your Mac already has some free slots, you might be in luck.
1. Tap on the Apple icon placed on the top menu bar, and select "About this Mac". Tap on "System Report".
2. The System Information window will now appear on the screen. Switch to the "Memory" tab from the left menu pane.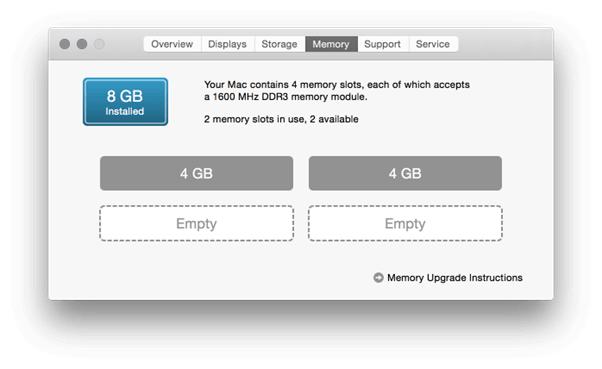 Here you will be able to view the exact information of the current RAM modules installed on your device.
How to Upgrade RAM on MacBook Pro?
Follow these quick steps to begin the MacBook Pro RAM upgrade process: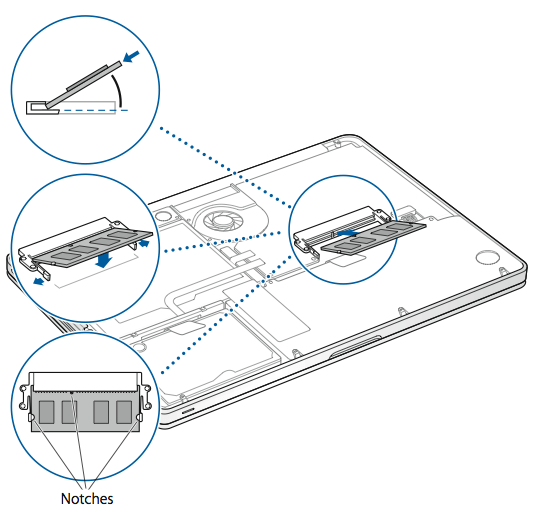 Turn off your device, and disconnect all the external devices and peripherals.
Turn your Mac upside down and then remove the bottom screws to open the lid case.
The MacBook Pro memory slot is placed right above the battery.
Push the levers on the side to pull up the RAM. Once the RAM stick rises up, you can easily remove the RAM module from the memory slot.
Gently insert the new RAM in the memory slot. Lock back the side levers to keep them in one place.
After inserting the RAM, put back the lid case, and screw it tightly.
And that's it! Power ON your Mac, tap on the Apple icon placed on the top menu bar, and select "About this Mac", review the info to check if the new RAM has been installed correctly.
Mac Running Slow After RAM Upgrade?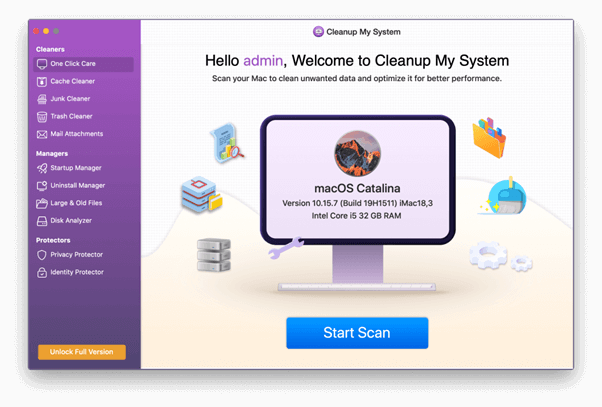 Upgrading your Mac's RAM did not do the trick? We have another useful solution to fine-tune your Mac's performance. Head to the Mac App Store and install the Cleanup My System app on your device. Cleanup My System is an efficient tool that helps you remove junk files and obsolete data to improve your device's speed and performance.
Cleanup My System can be the one-stop solution to optimise your Mac and add more years to its life.
Get Cleanup My System
Also read: Best Memory Cleaner For Mac To Speed Up Performance In 2022
Conclusion
This wraps up our guide on how to upgrade RAM on MacBook Pro. We hope our post helped you successfully install the new RAM to your device. Upgrading the RAM can significantly boost your Mac's speed and performance to get the best of macOS.
Was this article helpful? Feel free to share your thoughts in the comments box.