PDFelement Express For Mac Review | All-in-one PDF Editor Software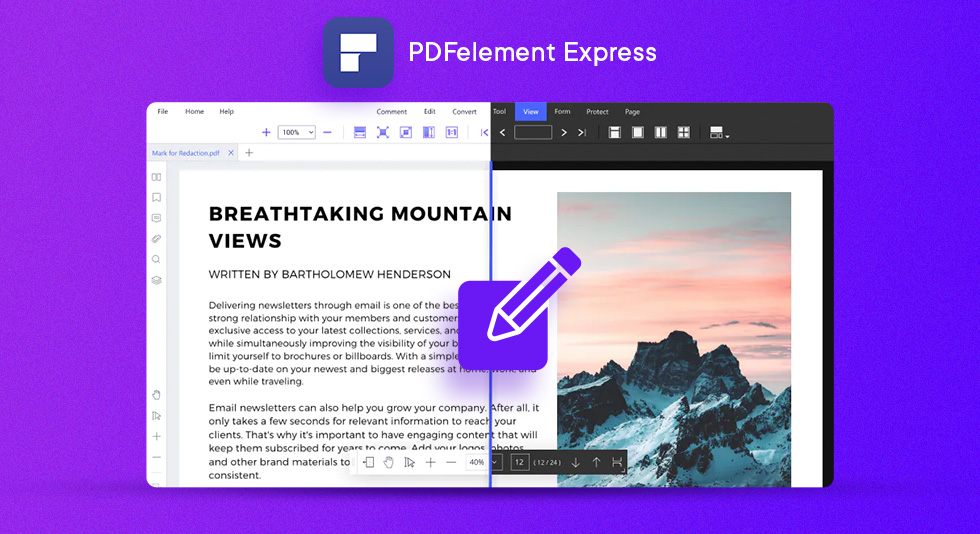 Summary: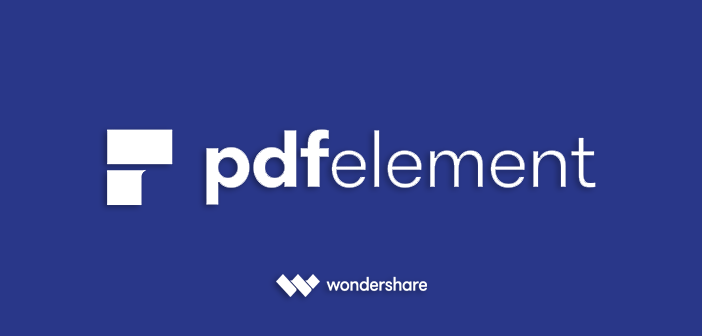 Download PDFelement Express For Mac
PDFelement Express for Mac comes from the house of Wondershare which comprises standard as well as advanced options to edit the PDF files. From a regular PDF user to someone who wishes to edit PDF once in a while, this can be considered as the best PDF editor. There are a variety of tools to be worked upon and comprise a suite of editing capabilities.
Pros:
Basic to advanced PDF editing options available.
Very easy user interface to work upon.
Free trial is provided
Cons:
It is somewhat expensive when compared with other PDF editors.
It may work slowly occasionally.
Wondershare's PDFelement Express can be called somewhere between the spectrum of very simple to very advanced PDF editors. While it is not a super-powerful editor like Wonderhsare's higher version of PDF editor, it still comprises multiple elements which can cater to a wide variety of users around the world. This blog will help you find all the efforts which PDFelement Express can do so that readers can decide if they are happy with the tool or not.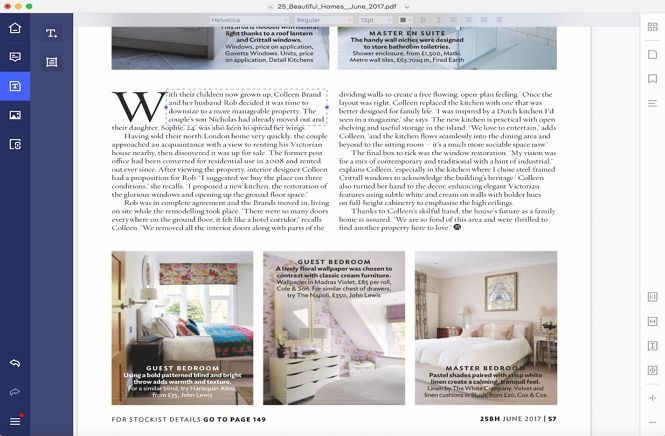 Read Here- 7 Best PDF Password Remover for Mac
Features Of PDFelement Express for Mac

Functionalities
The best way to edit any PDF document could be PDFelement Express because there are all the standard features that a user wishes to perform.
Editing Text: One can add, delete or edit the text present in the PDF as simply as done in a Word document.
Editing Image: One can add, delete, extract the image or replace it with another in the PDF file.
Editing Link: One can easily add or remove hyperlinks in the PDF document for opening a particular webpage.
When done with editing, you can look at ways to manage the PDF. In order to manage the PDF, some of the functions are
Split PDF: You can choose to split the PDF document into numerous documents with the PDF editor.
Extract Pages: One can create a separate PDF file from the document through the extraction of particular pages.
Insert Pages: Choose to insert new or blank pages within the PDF or even delete or edit the order of the assigned pages.
Must Read- Top 10 PDF Creator For macOS
Modern Interface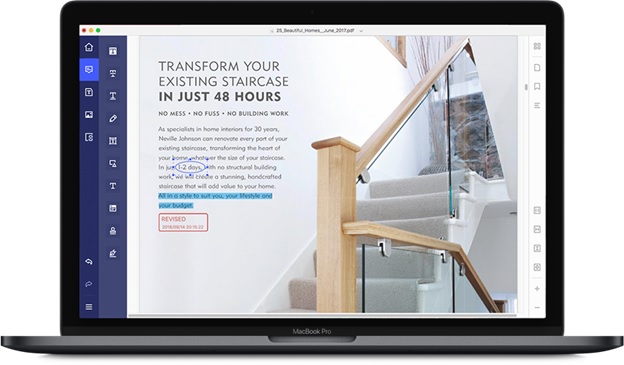 Let's talk about the interface this best PDF editor has got. The interface looks like a modern suite with tools mentioned in the same tab. The number of tools are specified in the tabs along with their tabs to undergo particular features. Users find it pretty easy to navigate themselves on the PDF and other advanced editing tools available here.
What PDFelement Express CAN'T Do?
We believe that this particular section is needed to understand why this PDF editor software is a good tool in the spectrum of standard and Pro features. So let's figure them out one by one.
Creation of new PDF: PDFelement Express cannot create new PDF files whereas the PRO version or other competitors may be able to do so.
Conversion of PDF: The conversion of PDF files from one version to another is not possible using PDFelement Express for Mac.
Security: You won't be able to secure the PDF file with a lock or sign it digitally.
Watermarks & Additionalities: The addition of watermarks, headers, footers, and backgrounds is not possible with this free PDF editor.
PDF Templates: One cannot access hundreds of PDF templates at their disposal using this tool.
No case of page labeling, adjustment of page boxes, and use of Optical Character Recognition are available with PDFelement Express for Mac.
Check This- 10 Best PDF Editor For Mac
Support
Wondershare is already a famous name in terms of providing utilities to its customers as well as support. Many of the questions are already answered in their knowledge base section and shall be checked out. Apart from this, there is online chat support where you just need to leave your email address and you will be contacted very soon.
Prices & Trials
As already explained above, this PDF editor software provides you a chance to try the product for free before you want to purchase it. Once you agree to purchase the product, the tiers are as followed:
1-month license: $9.95
1 quarter license: $19.95
1 year license: $39.95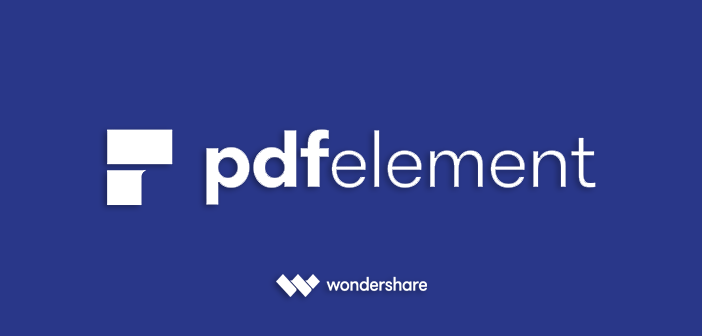 Download PDFelement Express For Mac
Also Read- Best PDF to Word Converter For Mac
FAQs: PDFelement Express for Mac
1. Is PDFelement free for Mac?
A free trial is provided by Wondershare for PDFelement but you need to pay to enjoy all the features.
2. Is PDFelement app safe?
Yes, PDFelement is a safe application to use and edit PDF documents on your Mac. Coming from the renowned house of Wondershare, it is already a good tool in terms of safety.
3. How do I use PDFelement on Mac?
Download the PDF editor for Mac for free and give it a try. If you are satisfied with the tool, purchase it and use it.
Wrap Up
We hope that you have found a detailed review of PDFelement Express for Mac here and now you can judge if you wish to download and use the tool or not. We loved the tool for those who just wanted to put their hands on a PDF document and make quick changes to it. How did you like the tool and what are your opinions on it? Would you recommend it to others? Share the views with us and readers in the comments below.