Best Productivity Apps For Mac in 2023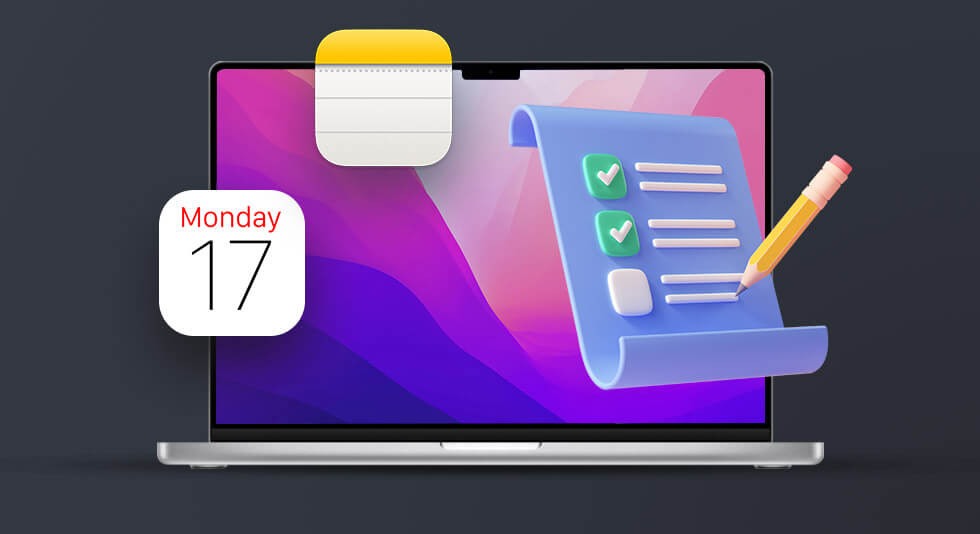 Being productive and efficient is not as challenging as you think. Especially not in this digital age! If you have the right set of tools by your side, you can easily achieve your goals and accomplish tasks with minimal time and effort.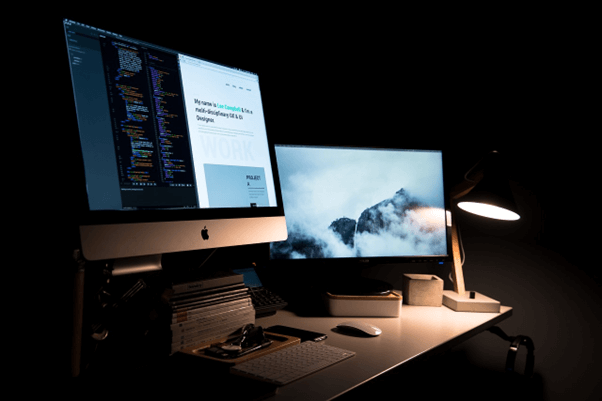 Looking for the best productivity apps for Mac to use in 2023? You've come to the right place. In this post, we have listed some of our best picks that will help you stay on top of your game.
Let's get started.
Why Do You Need a Productivity App?
Well, you may not realize the true potential of a productivity app until and unless you use it. Some people use productivity apps to help them stay organized and manage their time more effectively. Others use them to track their progress on specific tasks or projects or to collaborate with team members. Some people use productivity apps to help them prioritize their tasks and focus on the most important ones first.
Overall, productivity apps can be a useful tool for anyone who wants to be more efficient and productive in their personal or professional life.
Also read: Best Mac Apps Must Have
Best Productivity Apps for Mac in 2023
1. Disk Clean Pro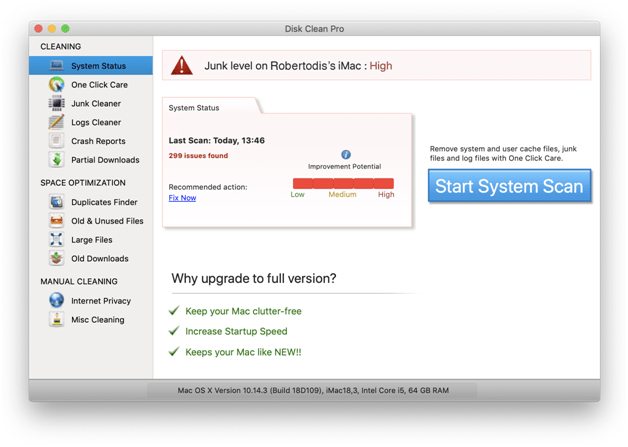 As the name itself suggests, Disk Clean Pro scans out junk, log & unused files, and possesses ways to optimize the system. Duplicate finder, trash cleaner and removing partial downloads are some of the additional features one can use as a productivity app.
2. CleanMyMac X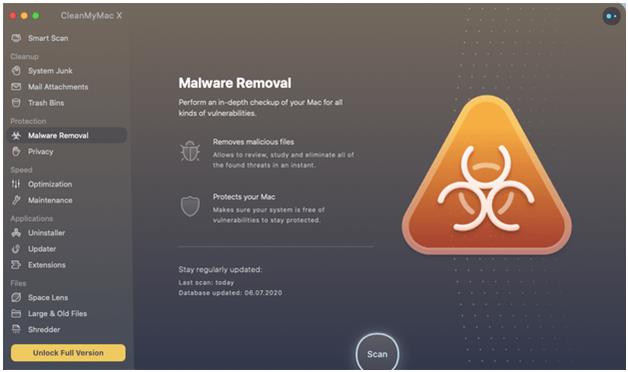 One of the top productivity apps for Mac, CleanMyMac X removes junk, malicious files while protecting you from vulnerabilities. It can even clear out browsing traces, chat data from various applications and reduce boot time. Not just this, CleanMyMac X provides strong customer support for the best assistance.
3. Clockify Desktop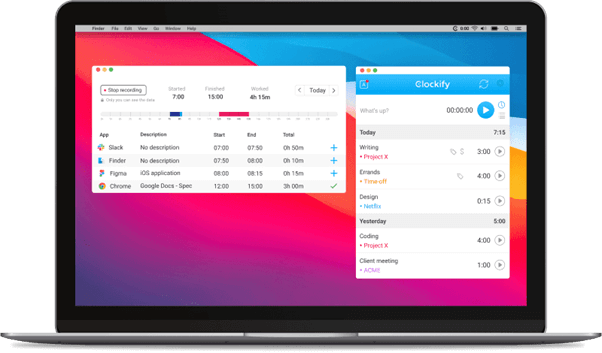 As they say, once you master the art of managing your time wisely, you've already won half of your battles. Clockify is a useful Mac utility app that will help you keep a track of your time. It will offer you a detailed analysis of how you spend your time and on which activities and tasks for easier management.
4. Pumble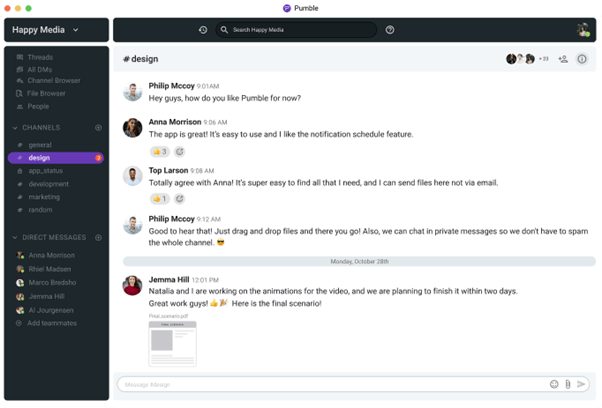 Communicating and collaborating with your fellow teammates will be so much easier with this Mac productivity app. You can use the Pumble app as your all-time favorite companion that effectively caters to all your business communication needs.
5. Keyboard Maestro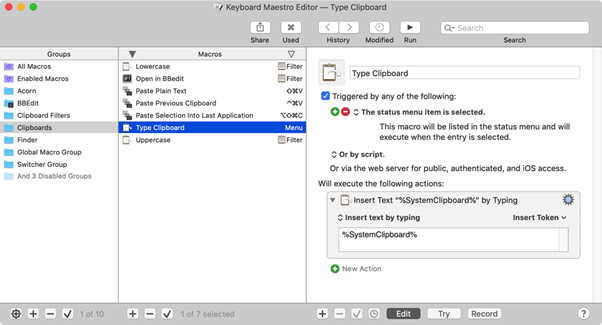 Do you spend the majority of your time typing or doing repetitive tasks? Keyboard Maestro can be your savior. It will help you automate your tasks, and use smart keyboard shortcuts to navigate your Mac easily. The app comes with a clipboard switcher, application switcher, and window switcher that will help you save a lot of time and effort.
6. Krisp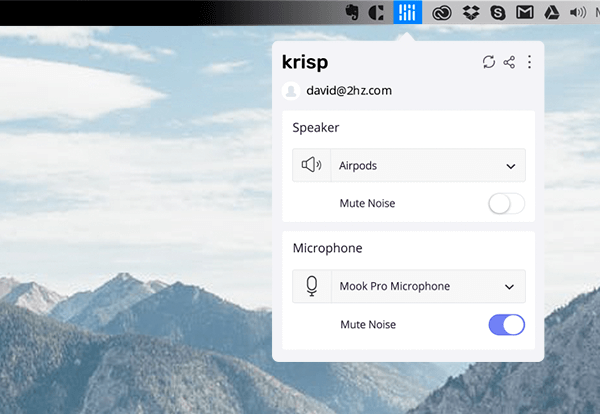 Krisp is one of the best noise-canceling apps for Mac that will elevate your video calling experience. It removes the background noise, echoes, and any kinds of distractions to let you focus on your calls.
7. Bear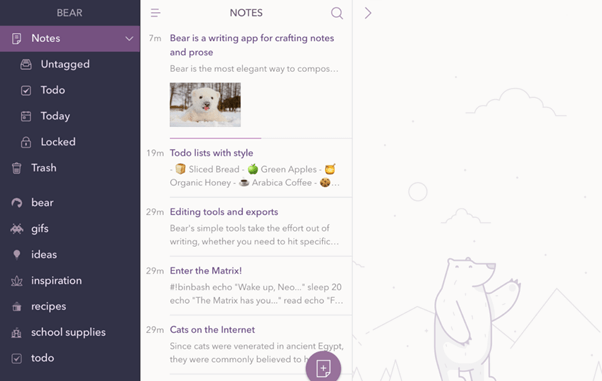 From capturing the briefest notes to long essays, Bear can be your ultimate note-taking destination on Mac. You can use this app for making to-do lists, jotting task details, or literally anything that's running on your mind.
Also read: 10 Best Notepad++ Alternatives for Mac
8. 1Password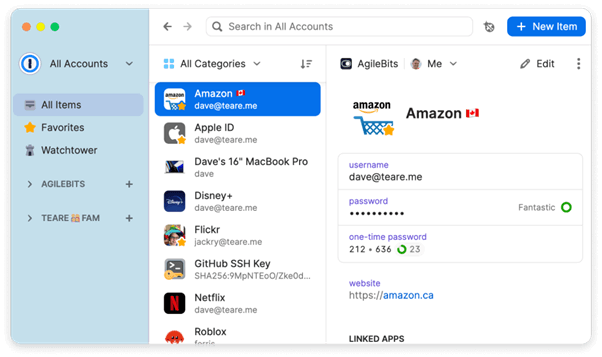 1Password is a popular password manager app for macOS that securely stores all your sensitive information in one place. It is your safety vault for using and storing strong passwords and easily logging in to your websites.
9. Backblaze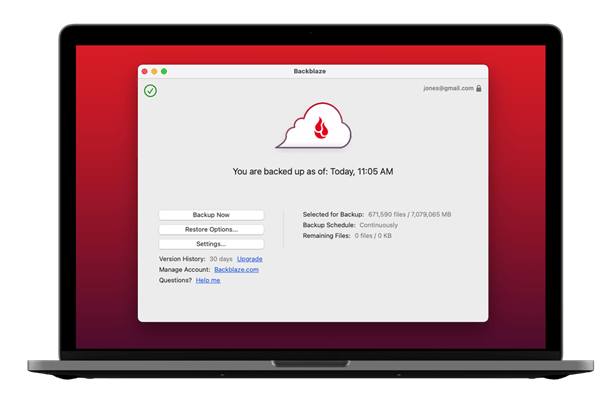 Next on our list of best productivity apps for Mac comes Backblaze. Within the constant struggle of prioritizing or automating our tasks, we often forget to back up our data. Backblaze offers you an easy cloud backup solution for Mac that ensures you don't lose any of your precious files or documents due to a system crash or malfunction.
10. Alfred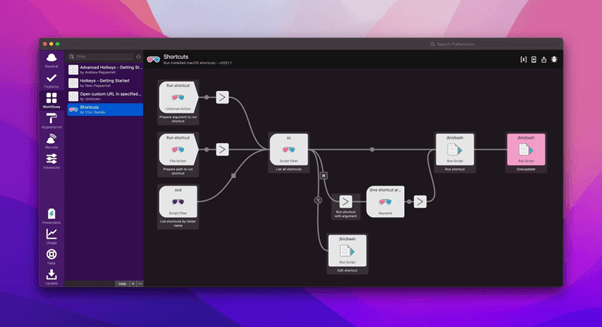 Alfred is one of the best productivity apps for Mac that you can use to create workflows, set hotkeys, and find apps and files without wasting any time. It can be your go-to app for handling complex tasks and boosting productivity while working on your Mac.
11. Cold Turkey Blocker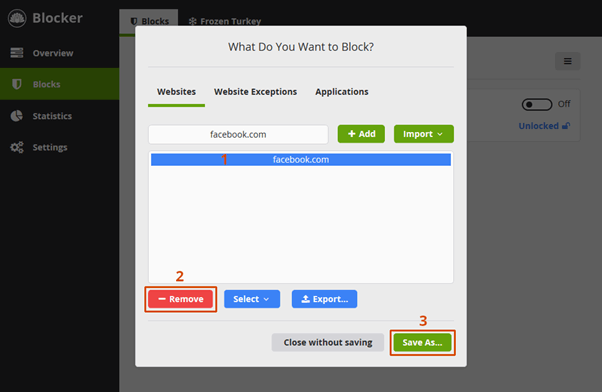 Do you easily get distracted by websites and your social media feed while working? If yes, then Cold Turkey can put a stop to all your distractions as it blocks websites to help you stay focused.
12. Magnet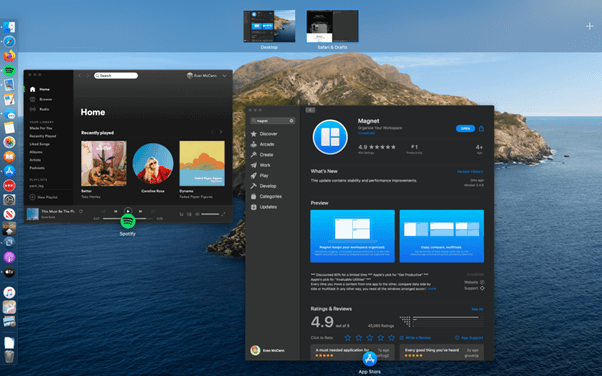 Is your workspace always cluttered? Annoyed with too many active windows and tabs? Download and install the Magnet app, the perfect window manager for your Mac that lets you keep multiple windows open but in an organized format.
13. Hazel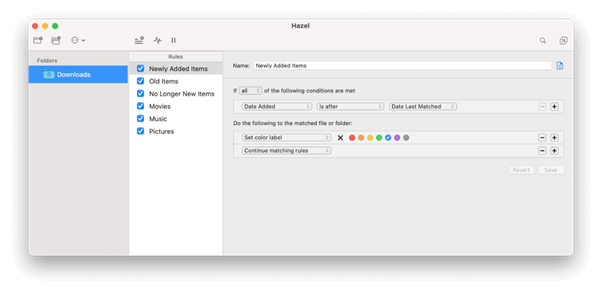 Hazel is the perfect organization tool for your Mac that automatically organizes your files and folders as per your need and requirement. You can even use this app for setting custom rules for better organization.
14. Serene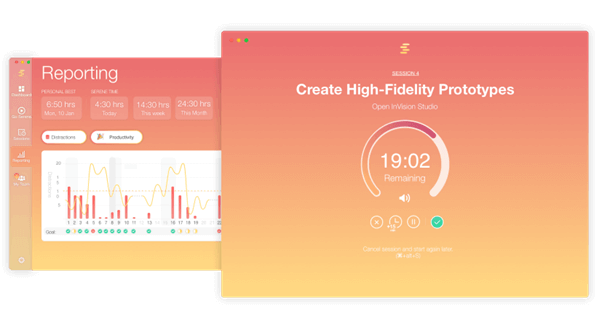 Block all sorts of digital distractions and solely focus on your work tasks with the help of this nifty macOS productivity app. Serene is an all-in-one powerful productivity tool that splits your day into various focus sessions and organizes each day with a plan.
Also read: Best Mac Optimizer Software For Better Performance
15. Plaky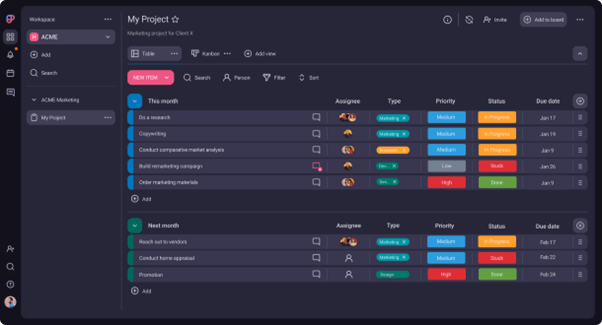 Plaky is an efficient app that lets you collaborate with teammates, manage tasks and projects, and get the status of your daily reports in just a few clicks.
16. f.lux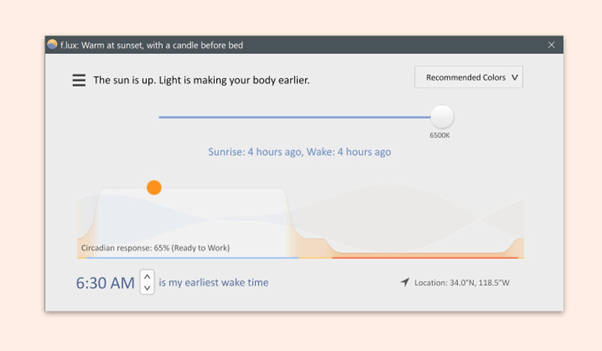 Are you spending the majority of your time gazing at the digital screen of your Mac? f.lux is a screen adjuster app that automatically adapts to the color of your screen according to the time of day.
17. WPS Office Suite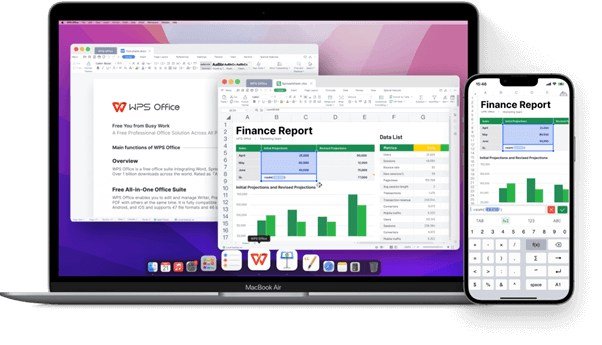 WPS Office for Mac is a lightweight yet professional tool that allows you to edit files, and create reports, presentations, and spreadsheets on the go!
18. Cleanup My System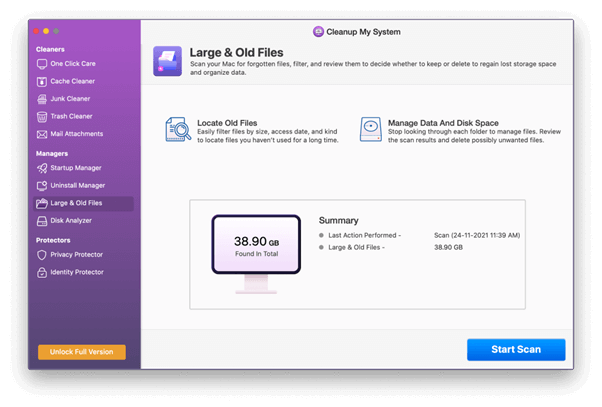 Last yet certainly not least. Cleanup My System is a must-have productivity app to fine-tune your Mac's performance, free-up storage space, and get the best out of your device. It is a powerful tool that cleans and optimizes your Mac in just a few clicks.
Get Cleanup My System
Conclusion
Here were some of our best productivity apps for Mac that you can pick as per specific needs or depending upon your work style. It might be helpful to try out a few different apps to see which one works best for you.
Do let us know which productivity apps you use on your Mac. Feel free to share your thoughts in the comments box!
Frequently Asked Questions