Top 9 MacBooster Alternatives For Optimizing Your Mac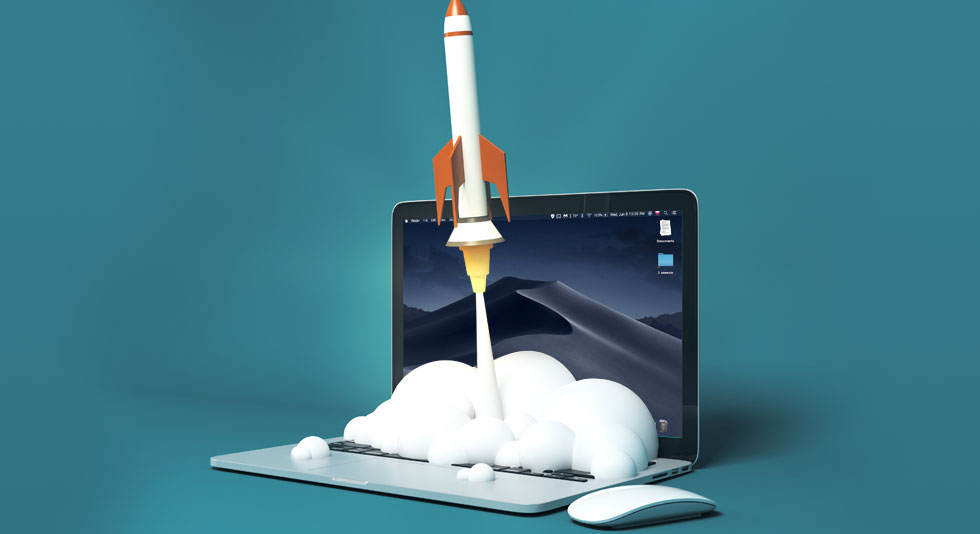 When it comes to optimizing your Mac, you search for different options with the best capacity and are loaded with advanced features. Certainly, MacBooster is one of Mac users' most relevant choices because of its powerful push to accelerate slow systems, remove viruses, clean out junk files, and keep the overall system health. However, it is also true that we all want more from a product and looks for MacBooster alternatives to surpass the limited functionality it possesses.
MacBooster has an easy interface and combines several tools but lags in essential utilities like duplicate files remover and deleting large files. This is why we will look up to some fantastic MacBooster alternatives for Mac that not only clears out issues of MacBooster but also provide other essential features you need for Mac optimization.
9 Best MacBooster Alternatives 2022
1. Disk Clean Pro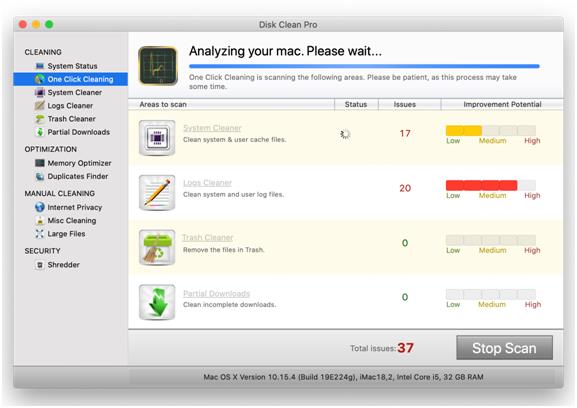 Considered as the best Mac cleaning option, Disk Clean Pro can easily clean out junk, logs, trash, and partial downloads that slow down the system's speed. Along with that, it makes sure that the memory of your Mac is optimized and unnecessary coverage of RAM space is made free.
Why it is considered an efficient MacBooster alternative is its ability to scan and remove duplicates, provides internet privacy when you browse online, removes all the data from your browser, and even removes large unwanted files that settle down in the system, covering space and resources. The Shredder available inside the tool ensures that your private data remains hidden from the prying eyes that may hack your important data.
Pros:
● Cleans and optimizes Mac to improve system performance.
● A very simple interface and easily navigable.
Cons:
● Sometimes, scanning can take time more than usual, depending on the resources.
Also Read: Review: Disk Clean Pro Is The One-Stop Solution For Your Mac Cleanups
2. CleanMyMac X
CleanMyMac X holds its name high in terms of Mac optimization as well as the best MacBooster alternatives. It is because CleanMyMac X can swiftly cut the junk away, remove malware, maintain system privacy, and protect the system from any other vulnerabilities. It eliminates the chat data for added protection.
Moreover, you can find Uninstaller, Updater, and Extensions, which gives you another power to manage the system as and how required. Indeed a great tool to optimize the system, remove large and old files and shred away the traces that are simply not required to make way into the system. The customer support of CleanMyMac X is great to look forward to when the queries are resolved on time.
Pros:
● The Malware database is regularly updated.
● Multiple maintenance options are available for desired outcomes.
Cons:
● Settings seem a little complicated for a newbie.
3. CCleaner For Mac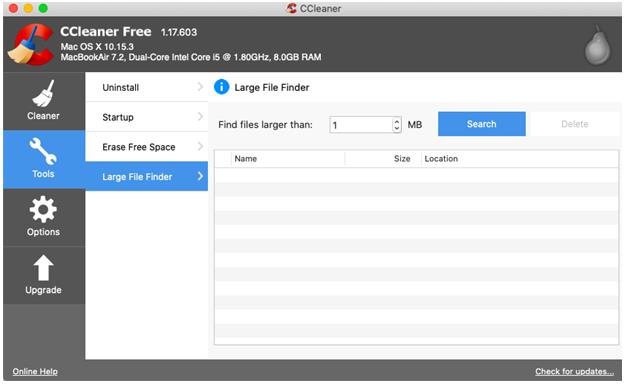 The reason why CCleaner for Mac stands in MacBooster free alternatives is its quick cleaning capabilities where log files, temporary files, unnecessary browsing history, and cache are cleared out. As it tackles system broken permissions, there are fewer chances that you switch to some other tool for system cleaning.
The interface is simple to understand and marks Cleaner, Tools, Options, and Upgrade choices to a user. The settings are highly customizable as per your needs; login items could be managed for your boot time, browsing, and cleaning. Make sure that no website or advertiser can get into the system's history.
Pros:
● Keeps the required cookies in log(email login) and removes the rest of them.
● Offers multiple installation options.
Cons:
● A regular uninstaller will make you download another program that needs to be denied strictly.
4. AVG Tuneup Premium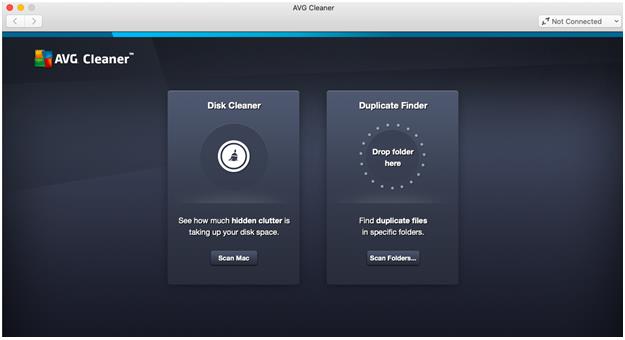 Let's say that you have found a natural way to optimize your Mac using this good MacBooster alternative. AVG Tuneup Premium starts with a neat and clean interface where Disk Cleaner and Duplicate Finder are two main options. As you scan your Mac for any action, you will find that a pie chart would appear on the screen for a detailed description.
Similar is the case with a duplicate finder, which lightens up your system by decluttering the Mac. The feature still lags in MacBooster, making AVG Tuneup Premium as the best MacBooster alternative.
Pros:
● Improves system boot speed.
● Lightweight for the system and works quite fast.
Cons:
● The recovery of storage space is a little low when compared with others.
Also Read: A Complete Review of CCleaner For Mac
6. DaisyDisk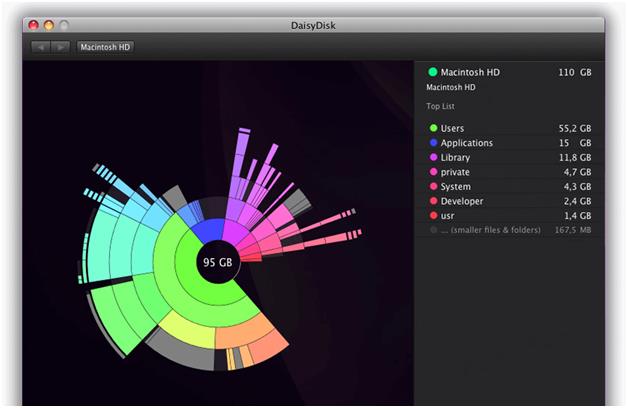 The most attractive part of DaisyDisk is its colorful sense of showing memory usage. When you can find what's taking up your system space, you can easily make amendments as per your requirements. The system becomes safe, faster, and is also preferred by many IT professionals, filmmakers, and artists.
An in-built section helps delete files, scans removable files, supports retina displays, and is faster than its competitors. Although you won't find it directly linked as a Mac optimizer, it is certainly no less than a full help.
Pros:
● Very simple and intuitive interface.
● Offers many keyboard shortcuts for easy process.
Cons:
● It cannot save scanned disk information.
Also Read: CleanMyMac X Review: Pros, Cons & All You Want To Know
7. Parallels Toolbox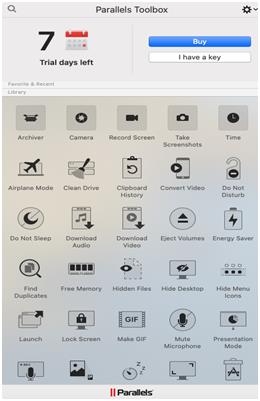 It is so true that you want to stay productive with your work when working on your Mac. For this, Parallels Toolbox is a one-stop solution. It acts as a similar app like MacBooster but pretty straightforward in functioning. The setup is easy; the interface is intuitive and works amazingly well to keep Mac optimized.
You can archive or unarchive your files here, clean the drive, find unnecessary duplicates hovering over the space, and save your system's energy for something better tomorrow. It also lets you record screen on Mac, allows changing screen resolution, and downloads YouTube videos. Isn't that super cool?
Pros:
● It improves the system's performance to a great extent.
● Various options to customize your system's actions.
Cons:
● There might be compatibility issues with the new version of macOS.
8. DiskDoctor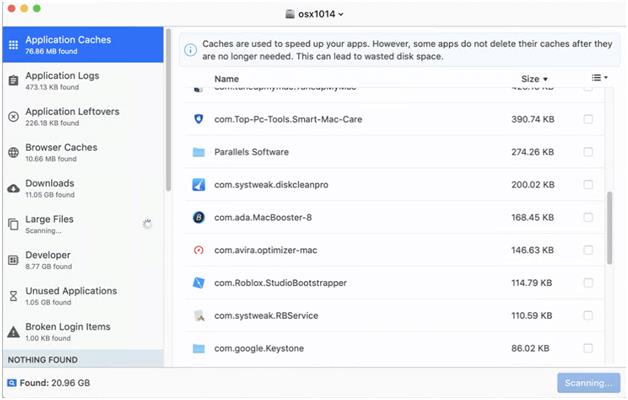 Coming up next is DiskDoctor, which offers a very sleek interface and robust attribute of a Mac cleaning app. Talk about cache, application leftovers, iTunes temporary files, unused applications, or whatnot; you can always get rid of it with one simple tool.
While it maintains the system performance to a great degree, it acts as a powerful disk cleaner, browser speed booster, uninstaller, etc. It also comes with two different themes and offers itself as a compact utility system source.
Pros:
● It comprises the simplest way to remove browser cache.
● Improves system performance by speeding it up.
Cons:
● You cannot remove malware or enjoy virus protection using it.
Also Read: TuneupMyMac– A Comprehensive Review
9. OnyX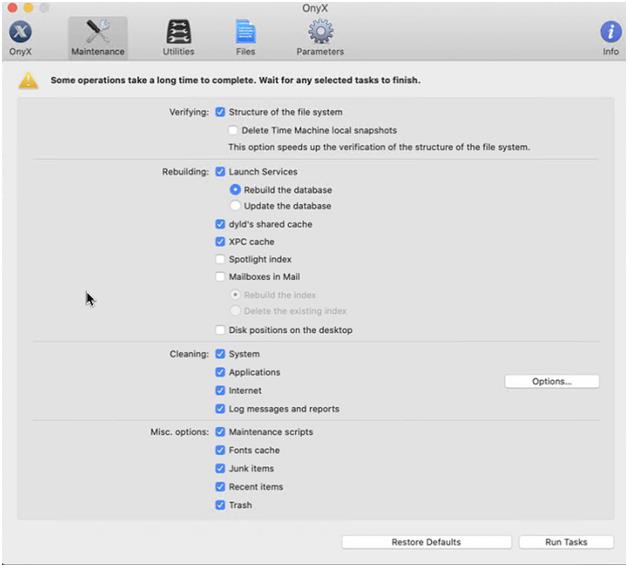 When you use this MacBooster alternative for Mac optimization, you will be able to find you can verify startup disks, structure system files, parameter configuration, and more. Cleaning disk errors and removing cache is just a process of a few seconds. It is a tool that profoundly cleans the system and provides a bunch of other utilities.
Utilities like screen sharing, storage management, and finding junkies to remove them make the system accurately optimized and keep it longer.
Pros:
● It supports multiple languages to cover a range of people around the world.
● Helps to uninstall widgets from Mac.
Cons:
● Security-related features are missing from the best MacBooster alternatives.
10. Drive Genius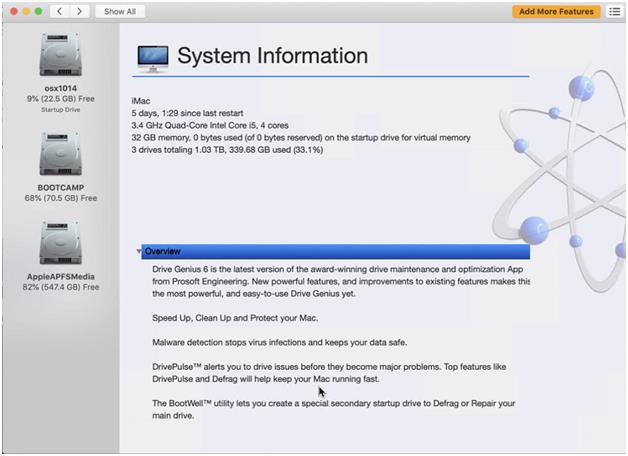 Drive Genius acts as an essential tool for you to protect your Mac from unexpected crashes and unstoppable errors. This complete disk cleanup suite even lets you clone the disk, recover lost data, and clean viruses from the system. One may feel its pricey for a moment, but the number of features is worth every penny.
When you can find automated monitoring, checked hardware issues, malware escape, and understand if the system is working fine or not, why would you like to go away from it. Indeed, one of the best Mac cleaning applications is Drive Genius!
Pros:
● An in-built malware scanner makes sure that the system is healthy and even helps to clean Mac storage.
● Real-time system monitoring.
Cons:
● Not exactly compatible with macOS Catalina.
FAQs: Top MacBooster Alternatives
1. What is MacBooster?
MacBooster is a system optimization tool that helps remove viruses, clean out junk files, and keep the overall system health.
2. What are the alternatives to MacBooster?
MacBooster alternatives could be named Disk Clean Pro, CleanMyMac X, CCleaner, and DiskDoctor.
3. Does the MacBooster offer better Security and features?
MacBooster offers several security features that help in keeping the system safe and free from threats.
Conclusion
After learning about the best MacBooster alternatives, you will find that the best options are listed above. We highly recommend Disk Clean Pro and CleanMyMac X due to their excellent features. They not only optimizes the system but also keeps it protected from any threats using an updated threat database. Which one would your ideal choice be? Drop us your views in the comment section below.