How to Unlock Your Macbook Pro Without Password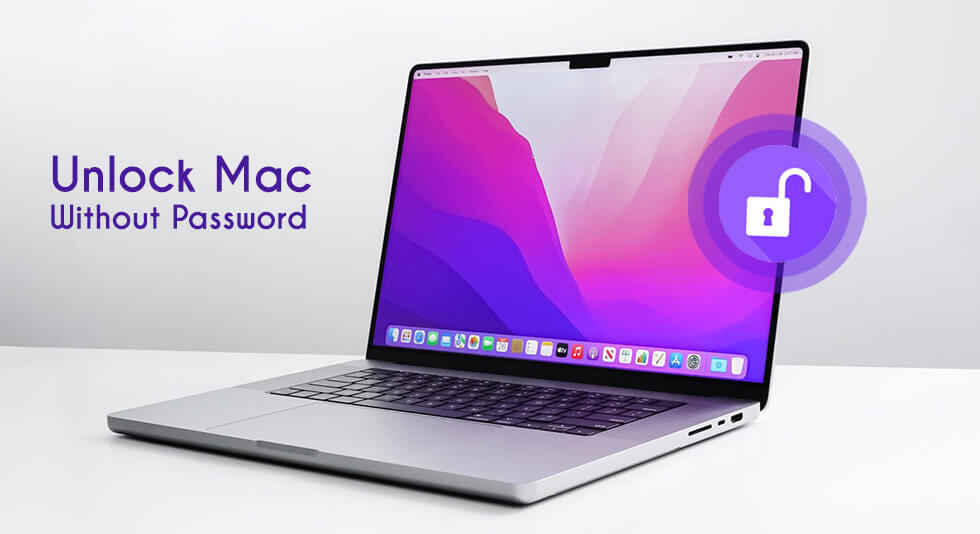 In a time when convenience is key, it's no surprise that we're always seeking ways to streamline our digital experiences. Isn't it? If you're a proud owner of a MacBook Pro, you're probably used to its seamless integration into your daily life. However, there might be moments when you find yourself locked out of your prized device, desperately searching for a way to regain access without the dreaded password prompt.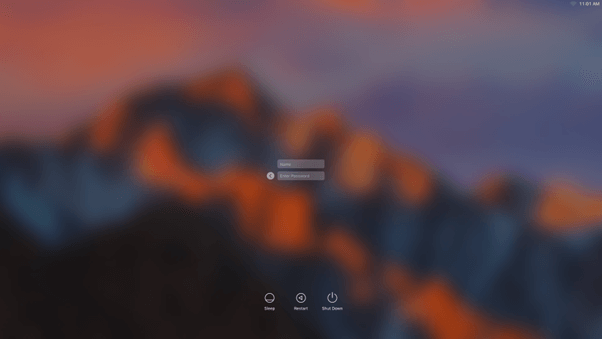 Fear not, in this guide on how to unlock a MacBook Pro without a password, we're going to reveal a  set of invaluable techniques that will empower you to unlock your MacBook Pro without relying on a password. Whether you've forgotten your credentials or you're simply exploring alternative access methods, we've got you covered.
From innovative biometric solutions to clever workarounds, we'll walk you through each method step by step, ensuring you regain control of your MacBook Pro with ease.
Before we begin…
Dealing with a Mac that's showing signs of sluggishness and reduced performance? Look no further! Cleanup My System, crafted by the experts at Systweak Software, emerges as the ultimate solution to boost your Mac's speed and efficiency.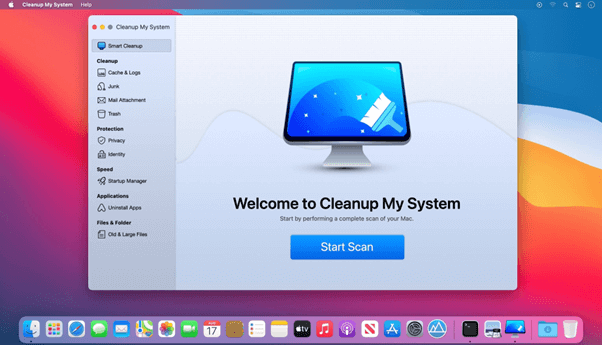 With this top-notch tune-up tool, you can effortlessly locate and eliminate cluttered files, superfluous mail attachments, as well as large, outdated files with just a single click. Say goodbye to lagging performance and embrace a Mac that runs at its optimal best! Try Cleanup My System today for a snappier, more responsive experience.
Get Cleanup My System
How to Unlock MacBook Pro Without Password?
Method 1: Use Another Admin Account
Do others ishare access to your Mac, such as family members with their own accounts? If so, and one of them holds an admin account, you're in luck. Keep reading to discover how you can leverage their account to regain access to yours.
Step 1: Start by logging into your Mac using the alternate admin account.
Step 2: Next, click on the Apple menu and select System Preferences. Navigate to Users & Groups in the sidebar.
Step 3: Locate your username and click on the 'i' icon, then select Change Password.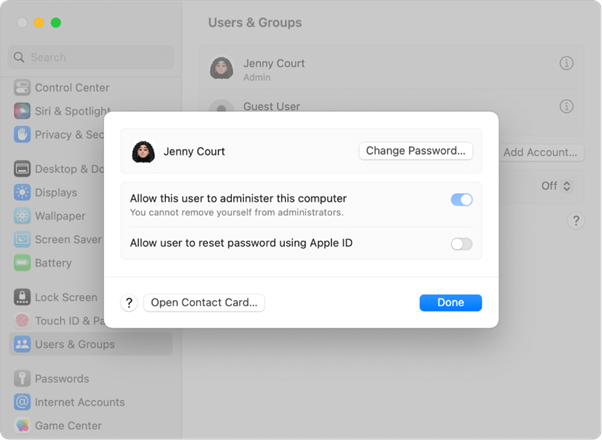 Step 4: Enter your new password and confirm it by typing it again in the Verify field.
Step 5: Click on Change Password. Proceed to the Apple menu and choose Log Out.
Step 6: Finally, log back in using your own username and the recently updated password.
Also read: How To Password Protect Folder on Mac
Method 2: Use the FileVault Recovery Key
Here comes the next method in our guide on how to unlock Macbook Pro without a password. If you've found yourself locked out of your Mac, don't worry – there's another effective method at your disposal. By using the FileVault Recovery Key, you can regain access without the need for your regular password. Follow these steps to get back into your system:
Step 1: First, attempt to access your Mac by entering your password initially. If the first attempt is unsuccessful, make two more tries.
Step2: After the third attempt, a message will prompt you with the option to 'Restart and display password reset choices.' Click on it. Allow your Mac to restart.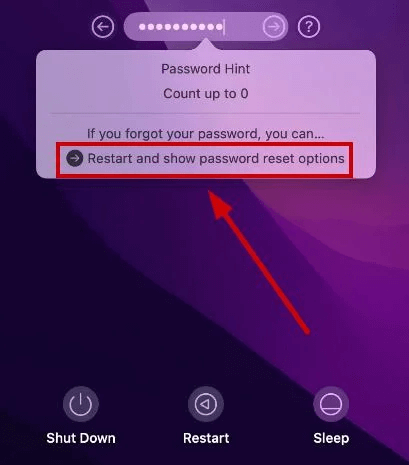 Step 3: If presented with the choice between using your Apple ID or FileVault Recovery Key, opt for the FileVault Recovery Key.
Step4: Enter the recovery key when prompted.
Step 5: If there are multiple user accounts on your Mac, select the respective username for which you wish to alter the password. Enter the new password and confirm it.
Step6: Follow the on-screen instructions to finalize the password change. Restart your Mac.
Also read: How To Find WiFi Password on Mac?
Method 3: Use the Password Reset Assistant
When you find yourself locked out of your Mac, the Password Reset Assistant stands out as avaluable tool to help you regain access. Follow these steps to use this method:
Step 1: Restart your Mac and hold down Command + R until the Apple logo appears. This will boot your Mac into Recovery Mode.
Step2: In Recovery Mode, select "Utilities" from the menu bar, then choose "Terminal."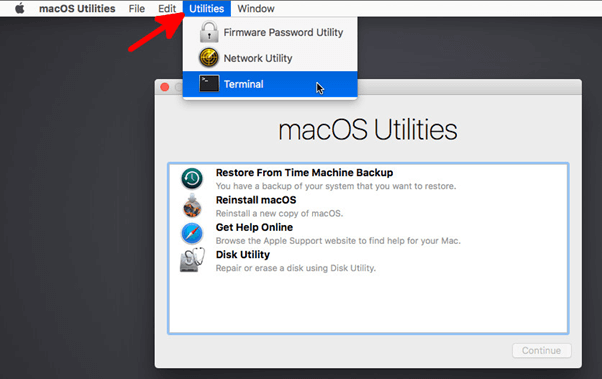 Step 3: In the Terminal window, type 'resetpassword' and press Enter. This will open the Password Reset Utility.
Step4: From the Password Reset Utility, select your user account from the drop-down menu. Click on "Next" and choose "Use my Apple ID" or "Answer security questions," depending on your preference and the information you have available.
Step 5: Complete the necessary steps according to your chosen method. If using your Apple ID, enter the associated email address and follow the prompts to reset your password. If answering security questions, provide the correct responses.
Step6: Enter the new password and confirm it. Follow any additional on-screen instructions to finalize the password change.
Step 7: Close the Password Reset Utility and restart your Mac.
Step8: Upon restart, log in using your username and the newly set password.
The Password Reset Assistant provides a straightforward method to regain access to your Mac when the original password is inaccessible. Remember to keep your new password secure and easily retrievable for future use.
Also read: How to Use System Preferences Setting on Mac and Boost Your Productivity
Method 4: Erase and Reset the Mac
Consider this your last resort. Erasing your Mac will delete all data and settings. If you have a recent backup, especially a Time Machine backup, you can quickly restore your data and settings. If not, it's strongly advised to create one. Exercise utmost caution when contemplating this course of action. Here's How to Unlock Macbook Pro Without Password:
Step 1: Begin by powering down your Mac, then initiate recovery mode upon booting.
Step 2: In the menu bar, access the Recovery Assistant menu and select the option to Erase this Mac.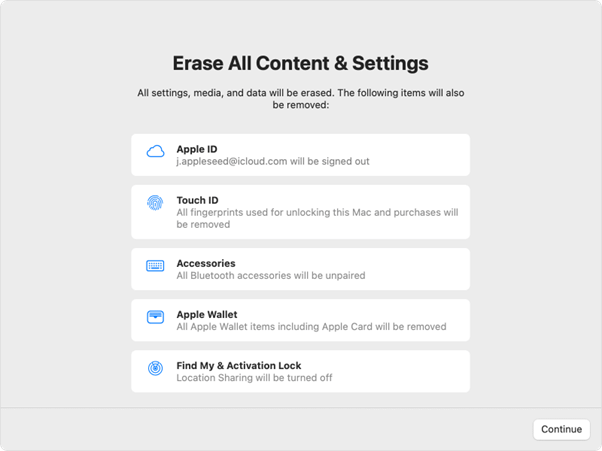 Step 3: Within the Erase Mac window, opt for Erase Mac, and subsequently, confirm by clicking Erase Mac once more.
Step 4: Should your Mac restart and display a blinking question mark, press and hold the power button to shut it down.
Step 5: Reboot into recovery mode once more and choose the Reinstall macOS option from the macOS Utilities menu.
Proceeding with this method should be done with careful consideration due to the irreversible nature of erasing your Mac's data and settings. Always ensure you have a recent backup before taking this step.
Also read: iMessage Not Working on Mac? Here's How To Fix It!
Conclusion
In this comprehensive guide, we've delved into a range of methods for regaining access to your MacBook Pro, excluding biometric options. From password resets to advanced recovery techniques, each approach offers a viable pathway back into your device.
However, always exercise caution, especially when considering the last resort option of erasing your Mac. With these strategies at your disposal, you're equipped to confidently navigate any access challenges that may arise, ensuring your MacBook Pro remains an invaluable tool in your digital arsenal.