How to Fix WindowServer High CPU Usage on Mac
Are you stuck with the WindowServer high CPU usage issue on Mac? WindowServer is a crucial process that is responsible for drawing graphical elements on the display. This process quietly runs in the background and carries out the calculations between the CPU and your Mac's screen. However, if the WindowServer process on Mac is running on high CPU capacity, here are a few solutions that you can try.
Before we begin…
Let's take a quick detour! Are you annoyed with your Mac's slow and sluggish performance?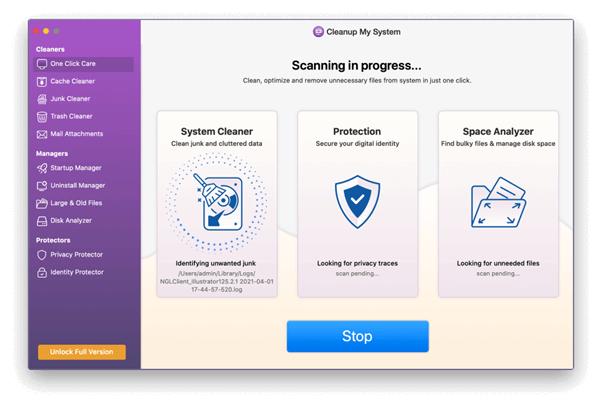 Well, there may be a variety of reasons why your Mac's speed and performance may degrade over time. We have a quick solution that will save you from the hassle of complex troubleshooting. Download and install the Cleanup My System app from the Mac App Store to give your device a kick start. Cleanup My System  is a must-have app that restores original system speed, improves productivity, and frees up unnecessary occupied storage space to get the best performance from your Mac. It is a professional tune-up tool that will make your Mac run faster than ever before!
Get Cleanup My System
In this post, we will be discussing what is the WindowServer process, how it functions, and how you can reduce the WindowServer's CPU usage on macOS.
Let's get started.
What is WindowServer Process on Mac?
The "WindowServer" process on Mac is the core component of macOS that is responsible for managing the graphical user interface (GUI) including the Windows, menus, and other visual elements displayed on the screen. It runs in the background and communicates with other system processes to provide a seamless graphical interface for the user.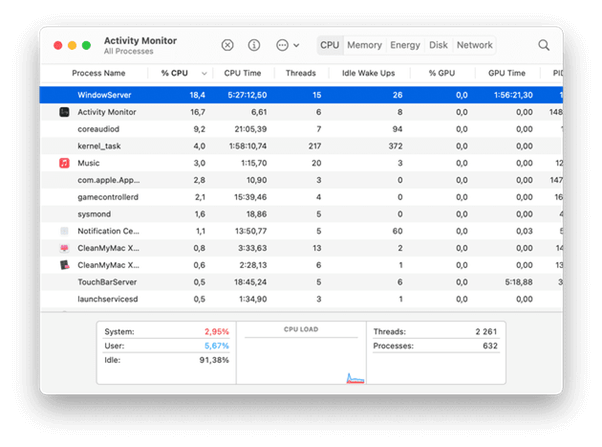 Your Mac's display is phenomenal, isn't it? It displays so many elements on the screen like drop shadows, transparency effects, and so on. And, all these graphical elements happen to consume system resources in the background. There may be a variety of reasons that may cause the WindowServer high CPU usage on your device:
Running resource-intensive applications or processes.
Displaying many high-resolution images or videos.
Running multiple monitors with different resolutions.
Corrupt font caches or other GUI-related files.
A bug or presence of virus or malware.
A quick reboot can help you fix the issue within no time. However, if it doesn't help then you can try the below-listed solutions to resolve this issue.
Also read: How To Fix MacBook Pro Overheating Problem?
How to Lower WindowServer High CPU Usage?
Here're some quick tips and tricks to resolve WindowServer Mac High CPU usage problem.
1. Close Resource-Heavy Applications and Windows
If you have any applications that are using a lot of resources, close them to reduce the overall load on the system. Working on too many resource-heavy apps and windows will make it harder for the WindowServer process to work smoothly.
Hence, press the Option + Command + Escape key combination to open the Force Quit window.  And now close all the applications that you're not using currently.
2. Disable Visual Effects
Turning off the transparency effects can help you minimize the load on the WindowServer process. Here's how you can disable visual effects on macOS.
STEP 1: Tap on the Apple icon and select "System Preferences". Tap on Accessibility.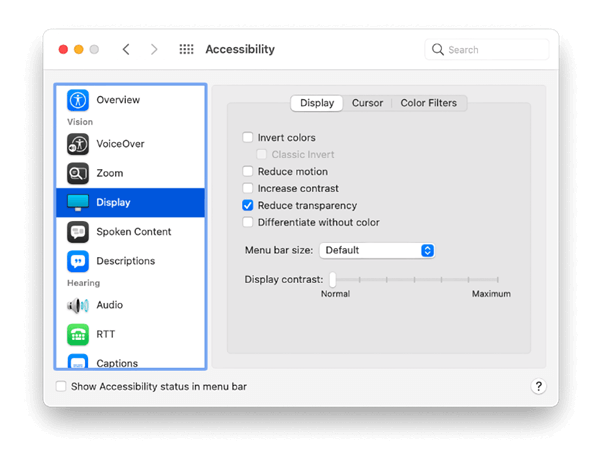 STEP 2: Switch to the "Display" category from the left menu pane. Check on the "Reduce transparency" box to disable visual effects.
This way you can instantly lower the memory consumption by WindowServer process on Mac.
3. Reduce the Number of Desktops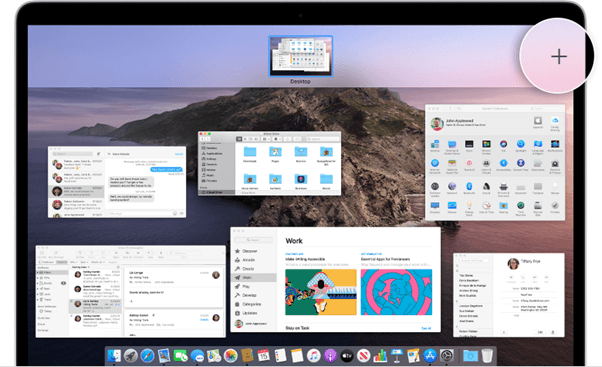 Here's another little trick that you can try to minimize the load of the WindowServer process. Hit the F5 key to invoke Mission Control on your Mac. Now, hover over the mouse icon, and tap on the X icon to close all the desktop windows that you're not using right now.
Also read: How To Upgrade RAM on Macbook Pro
4. Update Apps
Keeping your programs up-to-date to the latest and most compatible versions. This will reduce the chances of upcoming system errors or bugs that might be infiltrating the current version of your Mac. Follow the steps to update apps:
STEP 1: Launch the App Store on your Mac and head to the "Updates" section. Make sure that all the apps installed on your device are up to date.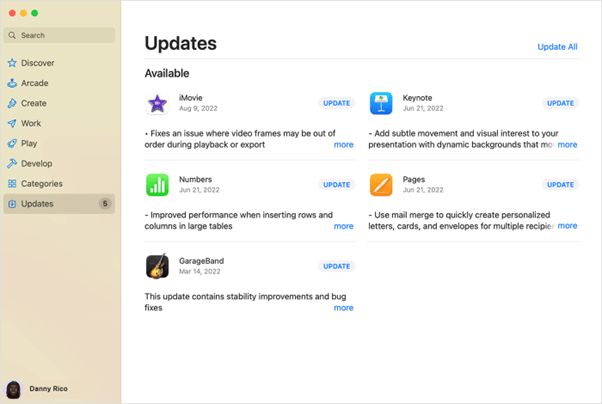 STEP 2: After updating the applications, reboot your device and head to Applications> Utilities> Activity Monitor to check if WindowServer is consuming a high CPU usage percentage.
5. Update macOS
Running an older macOS version is certainly a reason for a lot of issues on your device, including poor performance and increasing risk to device security & data privacy. Hence, keeping the OS up-to-date will help you eliminate all these risks and you can get rid of WindowServer CPU usage issue:

STEP 1: Tap on the Apple icon placed on the top menu bar and select "About this Mac". Tap on "Software Update".
STEP 2: If any update is available for your device, install the latest version to upgrade macOS. Updating your Mac will resolve bug fixes and temporary glitches.
Also read: How To Fix Macbook Stuck on Loading Screen?
Conclusion
Here were a few simple solutions that you can try for fixing the WindowServer Mac high CPU usage issue. You can use these solutions and open the Activity Monitor app to monitor system performance. If the above-listed workarounds do not resolve the issue, you may need to consult Apple support or a professional technician for further assistance.
Was this post helpful? Feel free to share your thoughts in the comments box!