How To Remove Metadata From Photos on Mac : Protect Your Privacy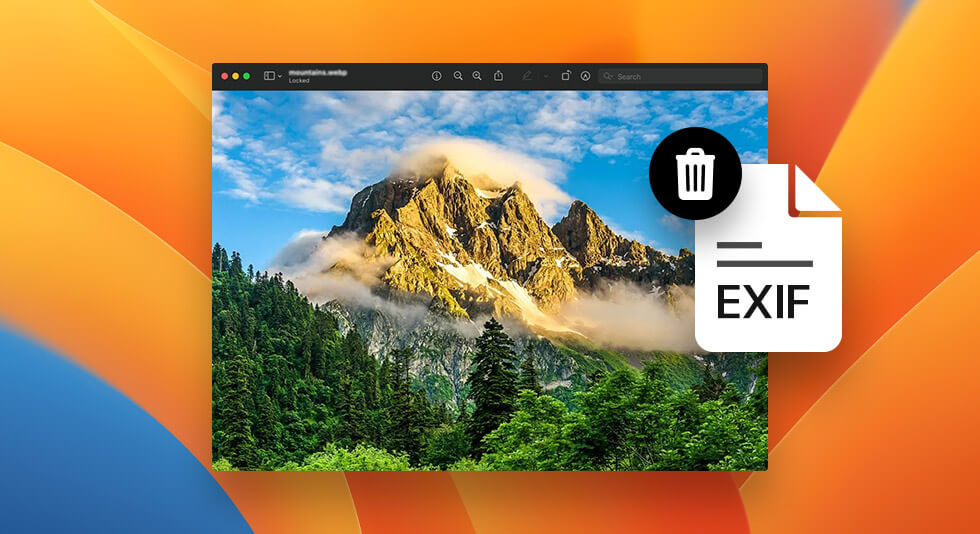 The abundance of photos we capture and share has become an integral part of our lives. Isn't it? From documenting special moments to showcasing our creativity, photography has evolved into a powerful medium of self-expression. However, what many of us may not realize is that every photo we take contains hidden information called metadata. This metadata, although useful for organizing and categorizing images, can potentially compromise our privacy and security.
Fortunately, if you're a Mac user seeking to safeguard your personal information, there's good news. In this blog post, we'll explore the fascinating world of metadata and provide you with step-by-step instructions on how to remove metadata from photo Mac. By doing so, you can take control of your online presence, protect your privacy, and share images without unintentionally revealing sensitive information.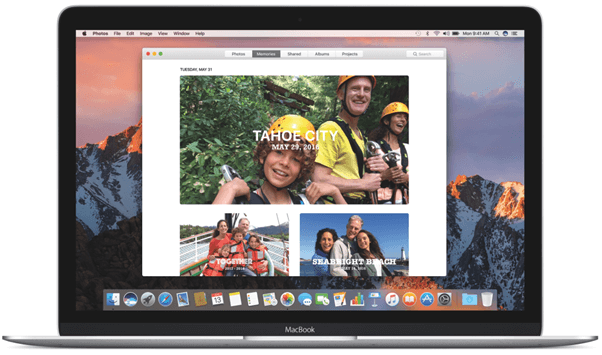 Throughout this guide, we'll discuss the significance of metadata, its potential risks, and why it's essential to manage it. We'll also introduce you to efficient methods and tools specifically designed for Mac users, empowering you to maintain control over the information you share with others.
Let's get started.
What is Metadata?

Metadata or exif data refers to the hidden information embedded within digital files, including photos, documents, videos, and more. It serves as descriptive data that provides additional context about the file's content, creation, and other relevant details. In the case of photos, metadata can include a wide range of information, such as the camera model used, date and time of capture, location coordinates, exposure settings, and even details about post-processing software.
While metadata is primarily intended to enhance the organization and searchability of files, it can inadvertently reveal personal or sensitive information when shared publicly. For instance, if you post a photo online without removing the metadata, anyone with access to the file can potentially extract details about your camera, location, or other private data associated with the image.
Also read: How To Password Protect Folder on Mac
How to View a Picture's Metadata on Mac?
Before you learn about how to remove metadata from photo Mac, here's something you should know. If you're curious to know more about the hidden details tucked away in your favorite photos, you can easily explore their metadata using the Preview app on your Mac. With just a few simple steps, you'll unveil a wealth of information associated with each image.
Here's how you can do it:
Step 1: Start by locating the image file you're interested in on your Mac.
Step2: To open the image in the Preview app, right-click (or Control-click) on the file and select "Open With" from the options that appear. Then, choose "Preview" from the submenu. This will launch the Preview app and display your image.
Step 3: Once the image is open, focus your attention on the top menu bar of your Mac screen. Locate the "Tools" menu and give it a click.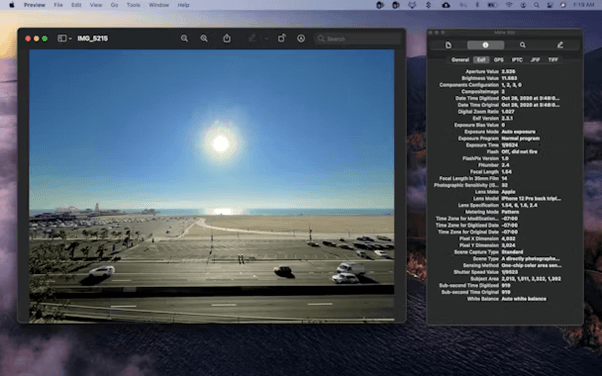 Step4: In the drop-down menu that appears, look for and select "Show Inspector."
Step 5: The Inspector window showcases several tabs brimming with information about your image. Direct your attention to the "i" tab, which stands for "Info". As you click on the "i" tab, a treasure trove of metadata associated with your image will be unveiled.
Also read: Best Snipping Tools For Mac To Use In 2023
Delete Metadata In a Few Clicks: How to Remove EXIF Data on Mac
Unfortunately, the Preview app on Mac only allows you to view the metadata and not delete it. So, for editing the metadata on macOS, you can use the Photos Exif Editor app.
Photos Exif Editor Tool For Mac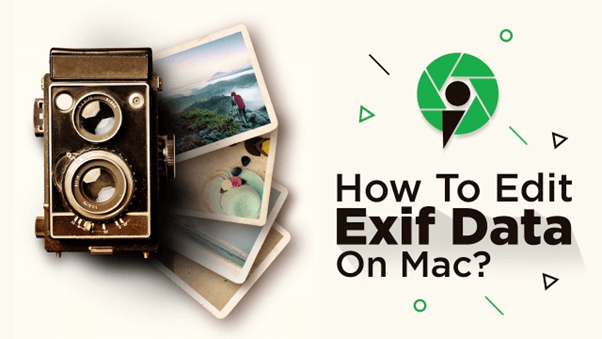 Are you ready to take your photography to the next level? With Photo Exif Editor, you have the ultimate tool to harness the full potential of your digital images. Say goodbye to mundane, generic photos, and embrace a world of personalized storytelling and creativity.
Here's a step-by-step guide on how to remove EXIF data on Mac.
Step 1: Visit this link and download the Photos Exif Editor app on your Mac.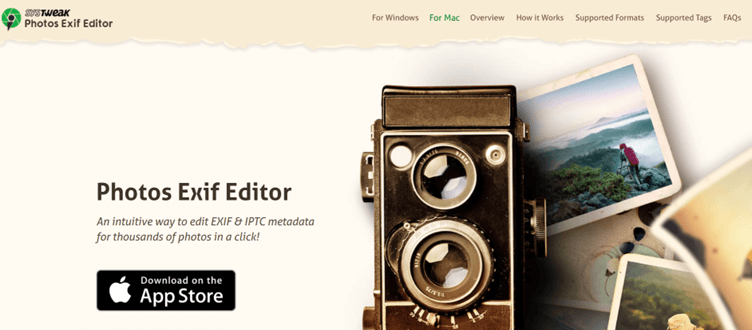 Step 2: Launch the app and drag and drop a batch of photos that needs to be edited. The Photos Exif Editor supports a wide range of photo formats so you can even use the app's Import/Export feature to get started.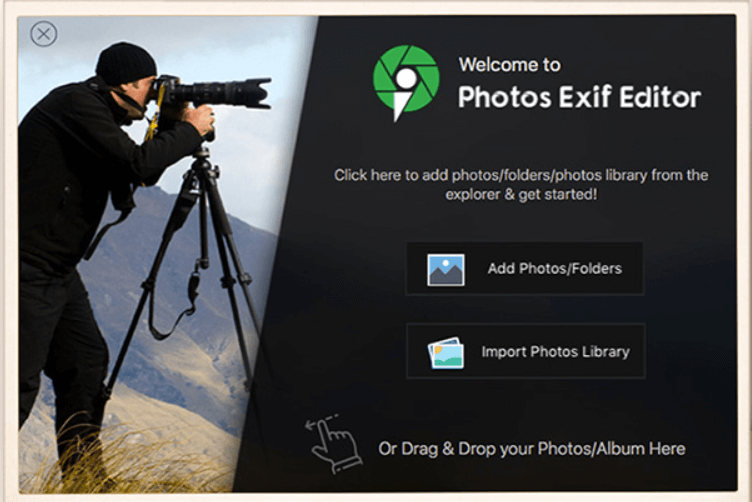 Step 3: After adding the images, the next step is to edit the metadata. Make the necessary changes to edit the metadata using the validations and dropdown as per your needs and preferences.
Step4: Hit on the "Start Process" button. The app will now get to work and will process the necessary changes. In just a few seconds, the processed photos will reflect the edited metadata.
Step 5: If you want to revert the edited metadata back to its original state after processing the files in the current session, simply click on 'RESTORE TO ORIGINAL.' This action will restore all the edited metadata.
And that's it, fellas. The Photos Exif Editor app offers a simple, intuitive way to edit metadata on Mac. So, why settle for ordinary when you can make your photos extraordinary? With Photo Exif Editor, you have the power to customize and enhance the metadata of your images. Add a personal touch by including your name, copyright information, or even a witty caption. Make your mark on every photo you capture.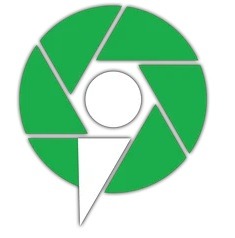 Do you want to showcase your technical prowess? Photo Exif Editor allows you to dive deep into the technical details of your photos. Explore the camera settings, aperture values, and exposure times. Impress your friends and fellow photographers with your mastery of the craft.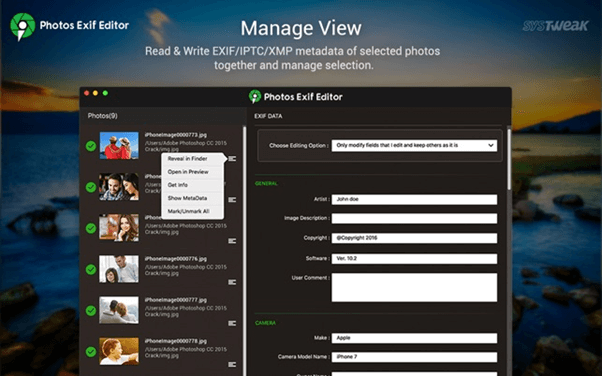 Key Features:
Read and write EXIF, GPS, IPTC, XMP metadata, and more.
Supports a variety of common image formats, including RAW format.
Delete metadata individually or in a selected batch of photos.
Set photo modification or original date-time based on EXIF information.
Automatically creates a backup of the original metadata when making changes.
Enjoy the flexibility of creating presets for repetitive metadata, speeding up the processing workflow.
With these powerful features, Photo Exif Editor empowers you to take full control over the metadata of your photos, allowing you to personalize and optimize each image to perfection.
Also read: Best Ways To Organize Photos on Mac
Wrapping Up…
In a world where digital privacy is paramount, taking control of the metadata embedded within your photos is a crucial step toward protecting your personal information. By using the Photos Exif Editor app, you can effortlessly remove metadata from photo Mac and reclaim your privacy with ease.
Whether you're a professional photographer safeguarding your clients' confidentiality or an everyday user concerned about sharing sensitive details, removing metadata ensures that you have full control over the information you disclose. By using built-in tools like Preview or dedicated applications like EXIFPurge, you can confidently share your images without the risk of unintentionally revealing personal data.