Connect With Loved Ones: How To Set up Facetime on Mac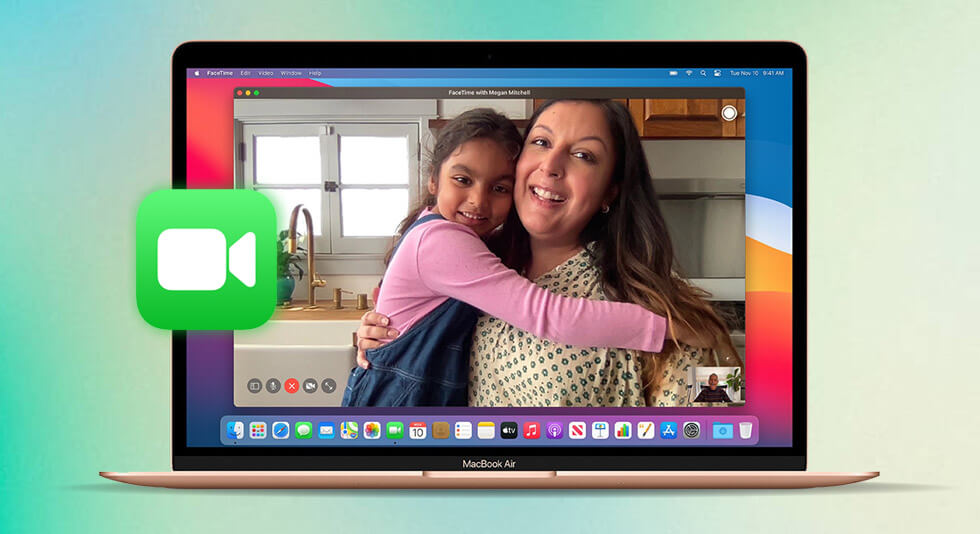 In a world where distance can sometimes feel overwhelming, nothing brings us closer than seeing the smiling faces of our loved ones. Right? Fortunately, with the wonders of modern technology, connecting with family and friends has never been easier. Among the myriad of communication tools available, FaceTime is a go-to app that brings us closer to our loved ones in just a few clicks!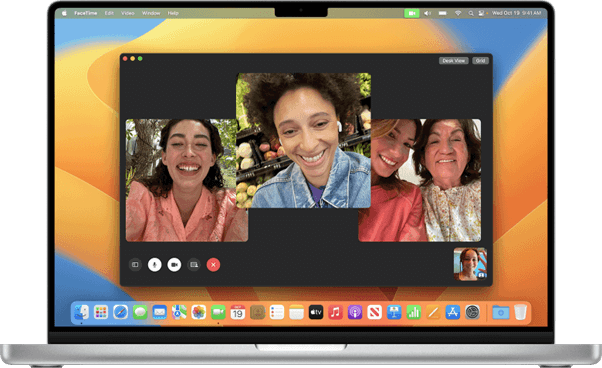 If you're a Mac user, you're in luck! FaceTime comes pre-installed on your device & lets you connect with your dear ones with just a few clicks. Whether it's catching up with your best friend or sharing precious moments with your parents, FaceTime on Mac allows you to experience the warmth of face-to-face conversations, no matter where you are.
In this blog post, we have covered a step-by-step instructions on how to set up FaceTime on Mac. Don't worry if you're not tech-savvy – we've got you covered with simple and easy tp understand guide. .
Let's dive in!
Also read: How To Record Mac Screen With Audio
How to Open the FaceTime App on MacBook?
To kickstart your FaceTime MacBook experience, just follow these simple steps:
1. First things first, make sure your Mac is up and running, and it's connected to the Internet. FaceTime needs active Internet connection to work its magic.
2. Now, let's find the FaceTime app icon together! Take a peek at your Mac's dock and look for the familiar FaceTime icon among the others.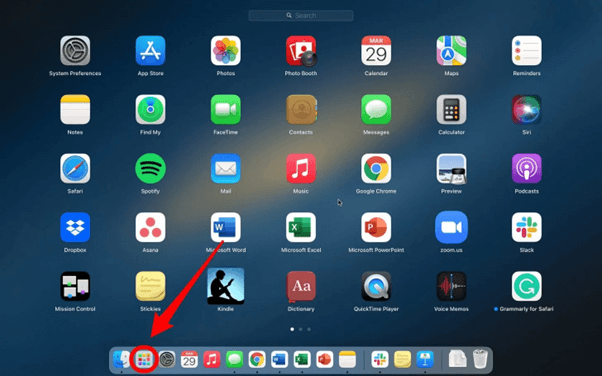 3. Can't spot it in the dock? No worries! You can also use the Launchpad to open FaceTime. Give it a click, and you'll see a collection of applications. Scroll through until you find the FaceTime icon.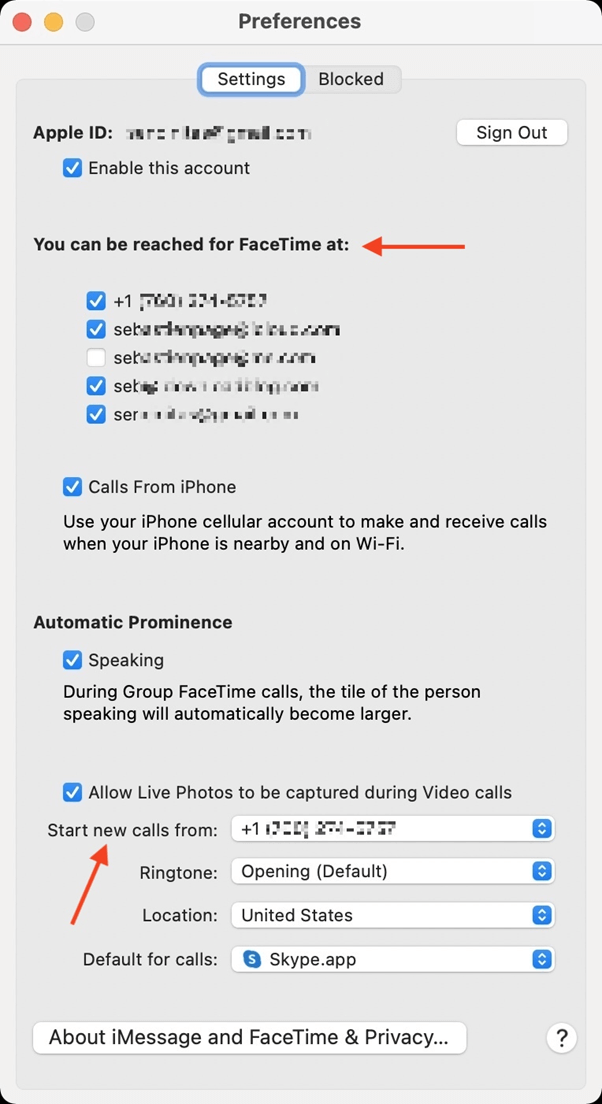 4. Alternatively, you can also rely on the trusty Spotlight search feature. Just press the Command + Spacebar keys together, and a search bar will appear. Type in "FaceTime" and watch as the results unfold.
5. And voila! You've successfully opened FaceTime on Mac.
You'll be greeted with a welcoming FaceTime interface, ready for you to connect with your loved ones.
How to Setup FaceTime on Mac?
Accessing the FaceTime settings or using this platform for video calling or making group calls is not as challenging as you think. The FaceTime app comes pre-installed with Mac and so you don't have to download or install anything extra from the App Store.
 The process of setting up FaceTime on Mac is pretty simple and straightforward. Here is what you need to do for getting started:
1. Open the FaceTime app on your Mac using any of the above-listed methods.
2. If FaceTime isn't already turned on, don't fret! Just click on the option to "Turn On".
3. Now, it's time to connect. Log in with your Apple ID and password, ensuring a secure and personalized FaceTime experience.
4. To tailor your FaceTime setting on Mac, allowing you to control how and who can reach you, venture to the FaceTime menu and choose "Preferences". Here, you get the power to decide which email addresses associated with your Apple account are eligible for FaceTime connections. For instance, you might not wish to be contacted via your work email address.
5. To curate your reachability, simply deselect any email addresses you prefer not to receive FaceTime calls from.
Also read: How To Delete An iCloud Account
How to Add an Additional Email ID to FaceTime
If you wish to include an additional email address to your FaceTime list, let me guide you through the process:
1. Open "System Preferences" on your Mac.
2. Look for and click on "Apple ID" within the preferences panel.
3. Navigate to the "Name, Phone, Email" section.
4. Under "Reachable at" you'll find a plus (+) icon. Click on it to add a new email address to your FaceTime contacts.
5. Once you've entered the desired email address, the changes will seamlessly sync and automatically appear in your FaceTime preferences.
By following these steps, you can effortlessly expand your FaceTime contact options, ensuring that you can reach and be reached by your loved ones using the email address you prefer.
How to Make a FaceTime Call on Your Mac
So, you're all set after the process of FaceTime setting on Mac, right? Here's what you need to do to enjoy seamless video calling via the FaceTime app from your Mac.
1. Once the FaceTime app is open, you'll see a familiar contact list on the left side of the window. Scroll through or use the search bar to find the person you want to call.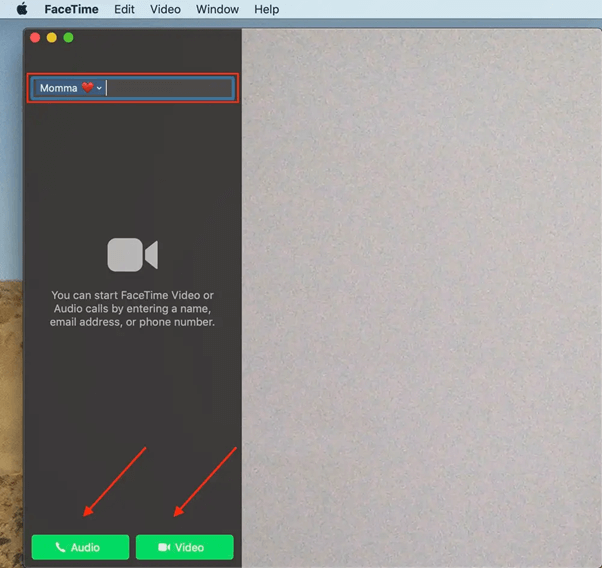 2. Click on the contact's name to select them.
3. On the right side of the window, you'll see options to make a video or audio call. Choose the appropriate icon based on your preference.
4. If you selected a video call, the camera preview will appear, allowing you to check your video before placing the call. Adjust the camera settings if needed.
5. Finally, click on the green "Audio" or "Video" button to initiate the FaceTime call.
6. Wait for the other person to answer the call, and voila!
Also read: How To Fix macOS Monterey is Running Slow Issue
How to Use Shareable Links on FaceTime
With macOS Monterey (and later versions), making FaceTime calls on your Mac is easier than ever before. Using shareable links is a fantastic way to easily invite others to join your FaceTime calls or events. Let us guide you through the steps: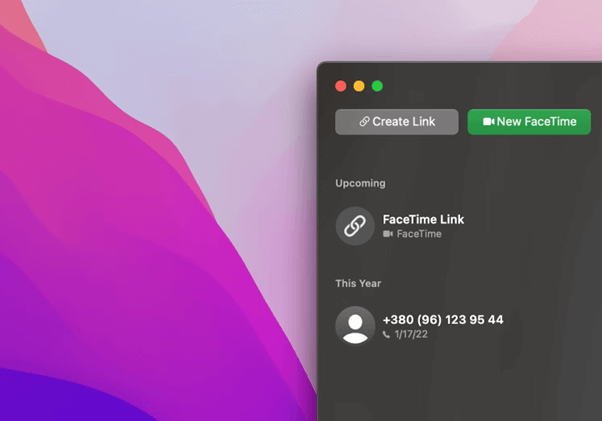 To start a fresh FaceTime call or event, simply look for the "Create Link" button, typically found in the top-right corner of your FaceTime window.
Once you've set up all the details for your call or event, keep an eye out for the "Add People" or "Invite" option in the call/event interface.
Now, it's time to unveil the magical shareable link! With the link in hand, you can effortlessly share it with your friends and loved ones. How? It's as easy as pie! Just choose your preferred communication platform – be it email, messaging apps, or any other medium that makes you smile. Paste the link into your message, add a personal touch if you'd like, and send it off to your invitees.
By using these shareable links, you're empowering others to join your FaceTime calls or events with a single click.
How to Use Group FaceTime Calls on Mac
With Group FaceTime calls on your Mac, you can bring together friends, family, or colleagues for interactive conversations, virtual meetings, or social gatherings.
To start a Group FaceTime call on your Mac:
1. Open the FaceTime app and click "New FaceTime" and add the names, numbers, or email addresses of participants.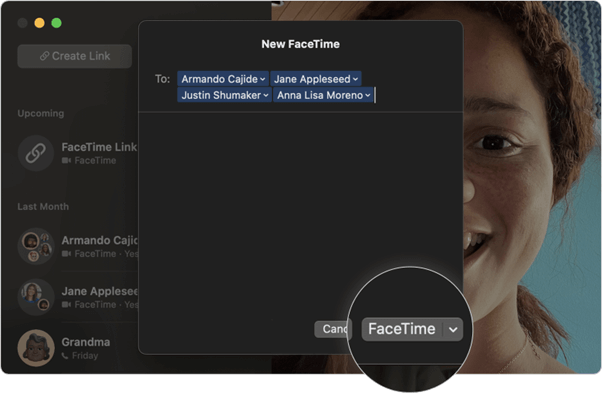 2. Tap on the green FaceTime video icon to begin the group video call.
During an active Group FaceTime call on your Mac, you have the option to seamlessly add more participants. Simply click on the lower-left corner of the Group FaceTime window to reveal the sidebar. Within the sidebar, you'll find the option to "Add Person." Clicking on it will allow you to enter the information of the additional participant you want to invite.
Once you've entered their details, select "Add" and they will receive an invitation to join the ongoing Group FaceTime call.
How to Block Someone on FaceTime
If you need to block someone on FaceTime MacBook to prevent them from contacting you, follow these simple steps:
1. Open the FaceTime app on your Mac and head towards the "FaceTime" > "Preferences" option in the menu bar.
2. Switch to the "Settings" tab and hit the "+" button to add a contact to the blocked list.
3. Select the contact you want to block.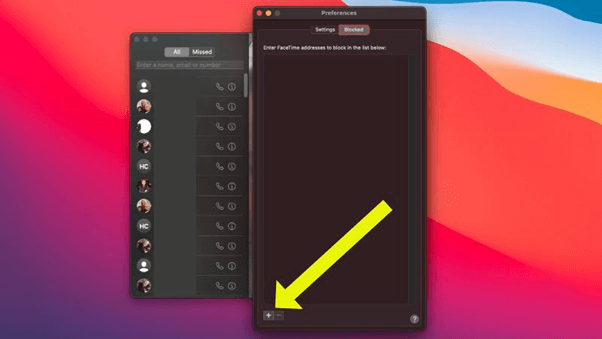 4. Tap on "Block" or "Add" to confirm.
5. Alternatively, you can also right-click on any contact and select "Block This Caller" to stop them from calling you.
Also read: Macbook Camera Not Working? Here's How to Fix it!
Mastering FaceTime on Your Mac: Quick and Easy Setup Guide
The process of FaceTime setting on Mac opens up a world of possibilities to connect and communicate with your loved ones. By following the simple steps outlined in this guide, you can quickly and effortlessly configure FaceTime, log in with your Apple ID, and customize your preferences for a personalized experience.
Whether it's a video call with family members or a catch-up session with friends, FaceTime on your Mac brings you closer to the people who matter most. Stay connected, share moments, and create lasting memories, all with the convenience and ease of FaceTime on your Mac.