How to Clean an SD Card on Mac Without Formatting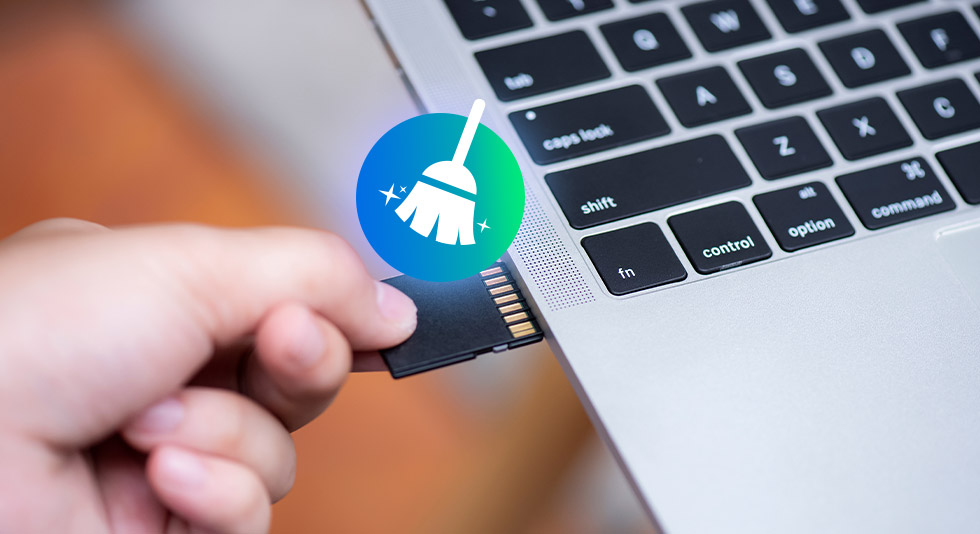 As digital storage becomes an integral part of our lives, the importance of maintaining the health and performance of storage devices like SD cards cannot be overstated. Whether you're a photo enthusiast, a video buff, or just someone who loves tech, taking care of your SD card is vital for seamless storage and file access.
One common misconception is that the only way to clean an SD card on a Mac is by formatting it, which erases all existing data. Isn't it? However, this approach is often drastic and unnecessary. In this comprehensive guide on how to clear an SD card on Mac, we'll explore the steps and techniques to effectively clean your SD card without resorting to the drastic measure of formatting.
From identifying and resolving file system errors to safely removing temporary and unnecessary files, we'll walk you through each step, ensuring that your SD card remains in optimal condition for the long haul.
Let's dive in!
Also read: How to Delete Other Storage on Mac: Quickly Recover Storage Space
How to Clear an SD Card on Mac?
Method 1: Use Disk Utility
The first step is to try repairing the SD card using Disk Utility on your Mac. Disk Utility is a built-in Mac tool that can scan and fix common disk errors and directory issues that may be affecting the performance of your SD card.
To use Disk Utility:
Step 1: Connect your SD card to your Mac using a card reader or adapter.
Step2: Launch Disk Utility (located in Applications > Utilities). Select your connected SD card from the list on the left side of the Disk Utility window. Be sure to select the disk name, not the volume name below it.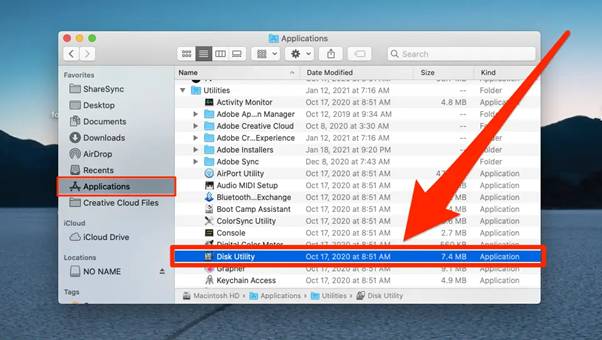 Step 3: In Disk Utility, click the "Erase" button along the top toolbar. In the pop-up window, give your SD card a name.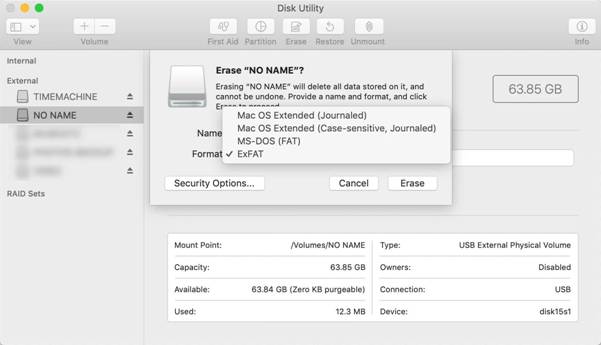 Step4: From the "Format" drop-down menu, select "exFAT" if your SD card is over 32GB. For smaller SD cards under 32GB, choose "MS-DOS (FAT32)".
Step 5: Click Erase to begin reformatting your SD card.
Disk Utility will now scan your SD card, verify the disk, and attempt to repair any directory issues or corrupted data are found. This method can format SD card on Mac and help you resolve minor performance issues without deleting any files.
Also read: Best Video Repair Software For Mac
Method 2: Manually Delete Unneeded Files
Here comes the next method in our article on how to clear an SD card on Mac. Another way to clean up your SD card is to manually look through its contents and delete any files you no longer need. This can help free up valuable storage space on the card.
Here's how to erase SD card on Mac by manually managing files:
Step 1: Connect the SD card to your Mac. Open Finder and click on your SD card from the list of devices.
Step2: Browse through all of the folders and files on your SD card. Move any items you want to keep long-term to a folder on your Mac.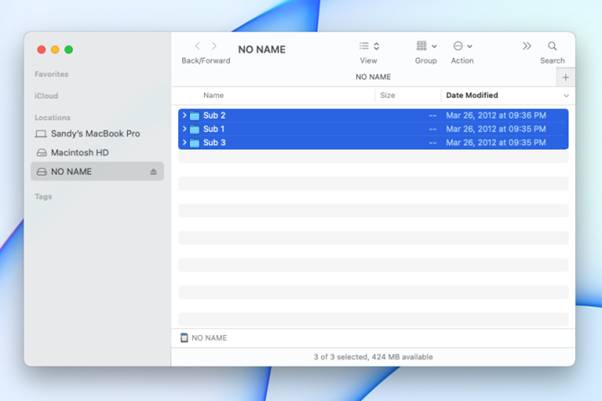 Step 3: Drag any unnecessary files, duplicate files, or corrupted files on your SD card to the Trash.
Step4: Empty the Trash to permanently delete these old files.
Be careful not to delete files you may want to keep! Organizing photos into dated folders on your Mac can make it easier to clean out your SD card without losing data.
Also read: Top 10 Partition Recovery Software For Mac
Method 3: Use permissions to make SD card read-only
If you want to protect your files on the SD card and prevent any unwanted changes to files , you can use "Get Info" to make the card read-only on your Mac. This will stop any software from writing new files to the card.
To make your SD card read-only:
Step 1: Connect the SD card to your Mac. Right-click on the SD card icon and select "Get Info." Expand the Sharing & Permissions section.
Step2: For each category listed under Privileges, uncheck the box for "Write" privileges.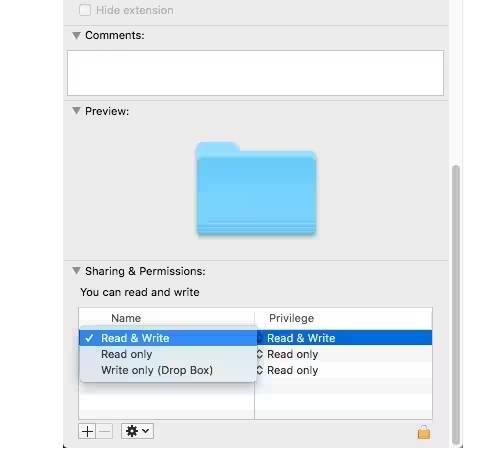 Step 3: Close the Get Info window. Your SD card is now read-only.
You can reverse this process at any time to make your SD card writable again. Just re-check the "Write" boxes under each Privilege category.
Also read: How to Recover Deleted Data Files on Mac
Recover Free Storage Space: Download and Install Cleanup My System App
Looking for an easier way to clean up your Mac and storage devices like SD cards? Consider using a specialized tune-up utility like Cleanup My System. This powerful app allows you to quickly find and delete gigabytes of junk files, unwanted attachments, unneeded system files, and more with just a single click.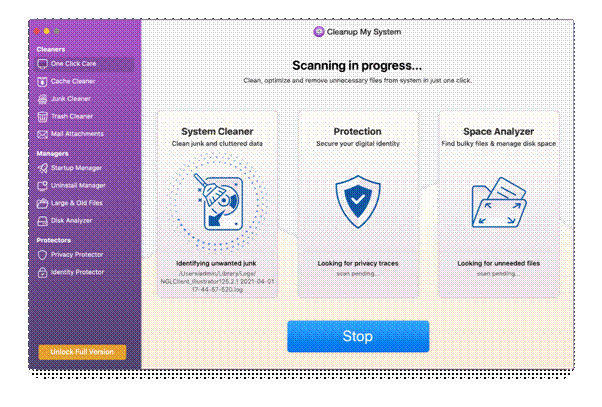 Get Cleanup My System
Cleanup My System deeply scans your entire system including connected drives to identify bloated files, duplicates, and other waste taking up valuable space. It safely removes this digital clutter to free up storage and improve performance across your Mac and connected devices like SD cards.
The one-click scan and clean process make it simple to reclaim storage space while keeping all your important files intact. Consider using Cleanup My System as an automated way to clean your Mac and external storage.
Also read: Duplicate Photo Fixer Pro – Best App To Find and Delete Duplicate Photos
Boost Your SD Card Performance on Mac Without Formatting It!
This wraps up our guide on how to clear an SD card on Mac using different methods. Keeping your SD card clean and optimized is easy with the built-in tools on your Mac. By routinely repairing, manually organizing, securely erasing, and reformatting only when necessary, you can remove clutter and restore peak performance to your SD card. Follow these tips to effortlessly clean your SD storage without losing valuable photos and files.
With a refreshed SD card that's free of junk data, you can capture high-quality media and transfer files effortlessly. If you know any other method to clean an SD card without formatting it, please drop your suggestions in the comments below!