How To Flush DNS Cache on Mac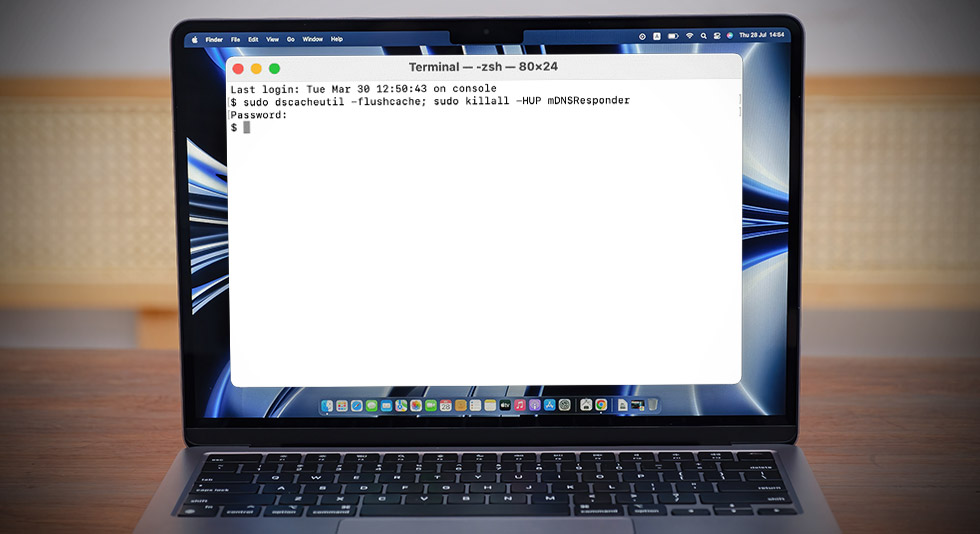 The DNS cache refers to the temporary storage of information maintained by an operating system.. It loads the web pages faster, offers enhanced security, and improves your overall browsing experience on a device. A DNS cache is something that keeps functioning in the background quietly and doesn't really require constant attention.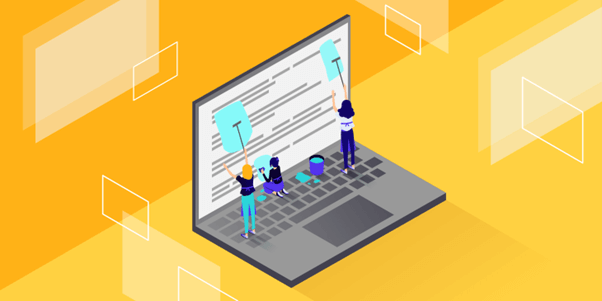 However, if the DNS cache gets corrupt then it becomes a huge matter of concern.  You may encounter several issues including the 404 errors being pretty common. Hence, one of the best ways to deal with this issue is to clear the DNS cache. In this guide, we'll be focusing on macOS.
In this post, we have covered a step-by-step guide on how to flush the DNS cache on Mac for an improved browsing experience.
Let's get started.
Also read: How To Fix MacBook Stuck on Loading Screen?
What is DNS Cache?
DNS (Domain Name System) cache is a crucial part of the OS that stores the IP addresses of the websites you recently visited.. So, whenever you surf a webpage on any browser, the operating system first checks the DNS cache to see if the domain has been recently resolved to an IP address. And if the domain is found in the DNS cache, the website will load quickly offering you a faster browsing experience. You can think of it as a temporary database that is refreshed periodically to store the most up-to-date information.
Overall, the DNS cache can be an important feature that helps improve the performance, security, and efficiency of your Internet connection.
Before we begin…
Are you constantly struggling with slow and sluggish performance on your Mac? Is your MacBook running out of storage space? We have one simple solution to fine-tune your Mac's performance. Download and install the Cleanup My System app from the Mac App Store to restore machine speed and improve productivity in just a few clicks.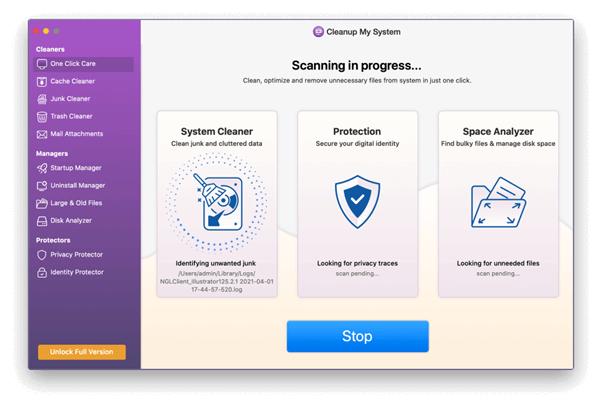 Cleanup My System offers one-click care for your Mac and helps you to easily find and remove junk files, unwanted email attachments, large files, and other obsolete data to recover storage space on your device. It is a professional cleanup tool for your device that also comes packed with a startup manager, disk analyzer, uninstall manager, privacy and identity protector, and many other useful features.
Get Cleanup My System
How to Flush DNS Cache on Mac
Here's how you can clear the DNS cache on Mac by simply running one short command in the Terminal app. Follow these quick steps to get started.
STEP 1 = Press the Command + Space key combination to bring up the Spotlight Search. Type "Terminal" and then select the app to open it. Alternatively, you can also access Terminal via the Applications> Utilities folder.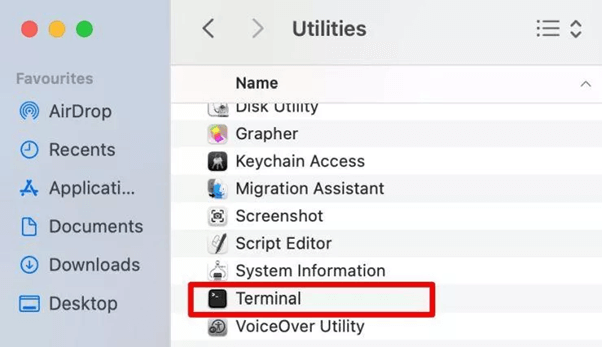 STEP 2 = In the Terminal window, type the following command and press the Return key to execute it:
sudo dscacheutil -flushcache; sudo killall -HUP mDNSResponder

STEP 3 = macOS will now ask you to enter the password. Enter the same to instantly flush the DNS cache on macOS.
And that's it, folks. The DNS cache is now reset. Well, you won't see any alert or message on the screen but once you follow these steps, it implies the command has been successfully executed.
Also read: How To Delete Cache On a Mac
How to Flush DNS Cache on Older Versions of Mac
If you're using older versions of macOS, then here are the commands to reset the DNS cache. You simply need to execute these commands in the Terminal app to reset the DNS cache on your Mac:
macOS El Capitan and newer: sudo dscacheutil -flushcache; sudo killall -HUP mDNSResponder
macOS Yosemite: sudo killall -HUP mDNSResponder
macOS Lion, Mountain Lion, and Mavericks: sudo dscacheutil –flushcache
macOS Snow Leopard: sudo lookupd –flushcache
macOS Tiger: lookupd –flushcache
After flushing out the DNS cache, launch Safari or any preferred web browser on your Mac, visit the problematic website, and check if the issue is resolved. Resetting the DNS cache will offer you an improved browsing experience and the webpages will load faster than before.
How Often Should You Flush DNS Cache?
Well, there's no said rule to do so! You can do it as likely as you want as it won't cause any damage to your device or data. But yes, if you've recently made some changes to the DNS configuration of your device then flushing the DNS cache to reset it is always advisable.
Also read: How to Clear Safari's Cache and Cookies on Mac
Conclusion
This wraps up our post on how to flush DNS cache on Mac so that you can make the most of your browsing experience. In general, it's always a great idea to reset the DNS cache every now and then to ensure that your device is using the most up-to-date DNS information.