MacOS Sonoma Vs Ventura: Clash of the Titans (The Ultimate Comparison)
admin
,
Comparison
,
July 27th, 2023
,
0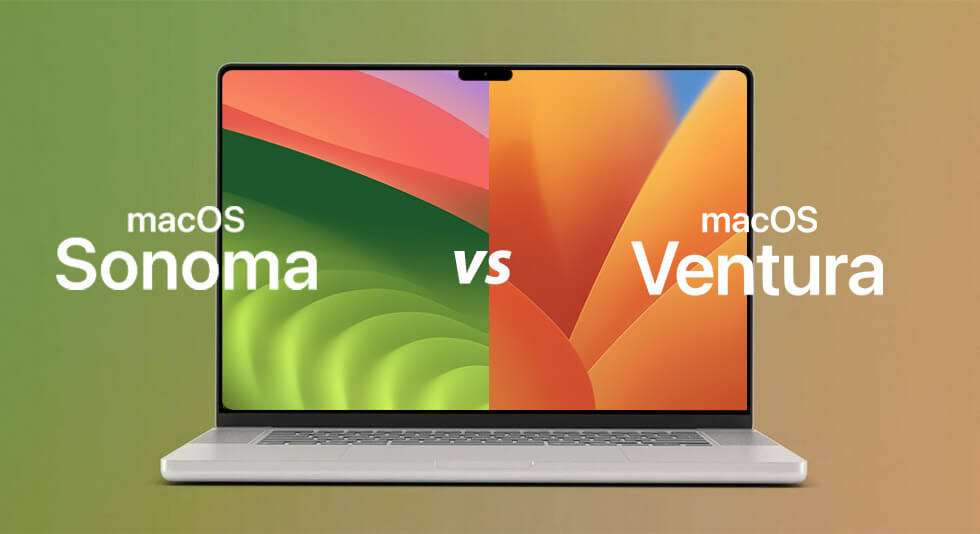 Hello, Mac enthusiasts! Excitement is in the air as Apple introduces its newest operating system – macOS Sonoma. Well, yes, the stage is set for a showdown that promises to revolutionize your Mac experience.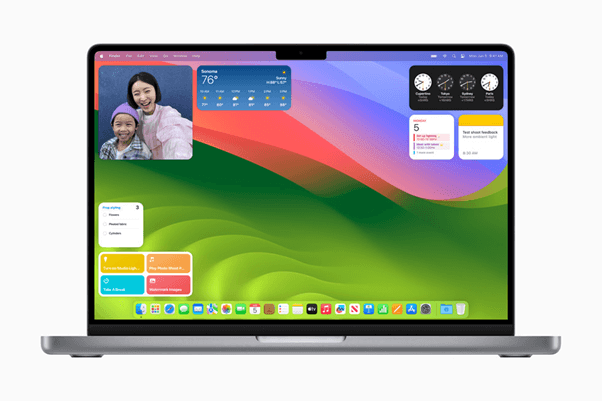 In this blog, we'll take you through the key features of both macOS Sonoma and Ventura. From new features to enhanced productivity, we'll explore what each system brings to the table. Whether you're a coder, a creative, or a casual user, there's something for everyone.
So, let's dive into this clash of the Titans and find out which macOS version comes out on top. The future of Mac computing awaits!
Before we begin…
Is your Mac struggling with a noticeable drop in performance, leaving you frustrated by its sluggishness? Say goodbye to those slowdowns with Cleanup My System, the ultimate solution developed by Systweak Software. This professional tuneup tool is precisely what your Mac needs to run faster and smoother than ever before.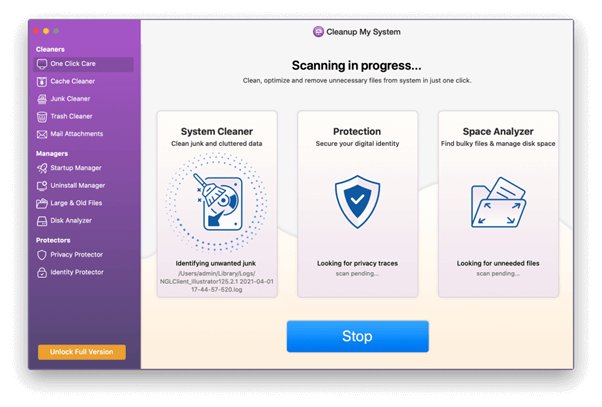 With just one click, you can easily locate and remove all those pesky junk files, unwanted mail attachments, large and old files, and more, freeing up valuable disk space and optimizing your system's speed. Cleanup My System works like magic, revitalizing your Mac and returning its snappy performance. Experience the joy of a lightning-fast Mac with Cleanup My System today!
Get Cleanup My System
MacOS Sonoma: Is It Worth the Upgrade?
MacOS Sonoma, unveiled at WWDC in June 2023, represents the latest iteration of Apple's macOS, boasting a host of impressive new features and enhancements. What's even better, it comes as a free upgrade for Mac users. But before you rush to install it, there are essential factors to consider.
First and foremost, not all Macs may be compatible with Sonoma. As with any new macOS version, Sonoma places higher demands on your Mac's resources compared to Ventura. Consequently, some Macs that handle Ventura seamlessly may not be supported by Sonoma.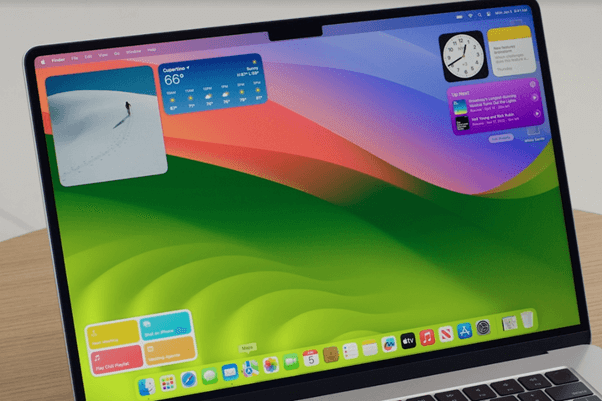 Additionally, it's crucial to take into account the compatibility of your critical everyday apps. Some applications may not run properly on Sonoma or have yet to be optimized to make the most of its new features. This could pose a potential obstacle to a smooth transition.
Moreover, due to the increased demands placed on your system, you might observe a performance drop on Sonoma compared to Ventura. This decrease in speed could outweigh the appeal of the new features, making the upgrade less desirable.
Also read: How to Fix "macOS could not be installed on your computer" Error
macOS Sonoma VS macOS Ventura: The Ultimate Comparison
To make an informed decision, let's take a closer look at the differences between macOS Sonoma and Ventura. This comparison will help you understand which version suits your needs and preferences best. So, without further ado, let's begin our detailed comparison of macOS Sonoma vs. macOS Ventura face-off.
Performance:
Before installing macOS Sonoma, it's essential to ensure your Mac is optimized to handle the increased demands of the new version. Sonoma places more strain on your computer's resources compared to Ventura.
To give Sonoma the best chance of running smoothly, it's recommended to clear out accumulated junk files. This includes cache files, temporary files, and unused languages. Additionally, tasks like repairing disk permissions, thinning out Time Machine snapshots, reindexing Spotlight, and freeing up RAM can further enhance your Mac's performance.
Compatibility:
According to Apple's official list, macOS Sonoma is supported on the following Mac models: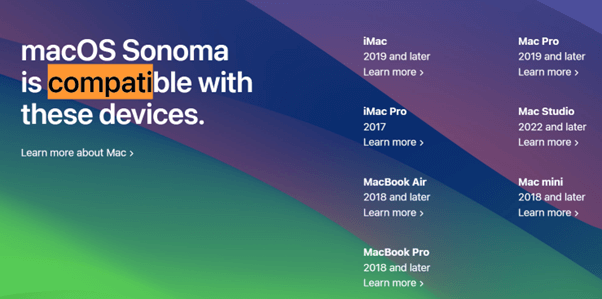 iMac 2019 and later
Mac Pro 2019 and later
iMac Pro 2017
Mac Studio 2022 and later
MacBook Air 2018 and later
Mac mini 2018 and later
MacBook Pro 2018 and later
Comparing this list with the supported Macs for Ventura, we notice that there are a few Macs that were compatible with Ventura but won't support Sonoma. However, the number of incompatible Macs is relatively small compared to previous years. If your Mac can run Ventura, it is likely to be able to handle Sonoma as well. The transition to Sonoma is expected to be smoother for most users, thanks to the wider compatibility with recent Mac models.
Also read: How To Reinstall macOS Without Losing Data?
Widgets and Screensavers: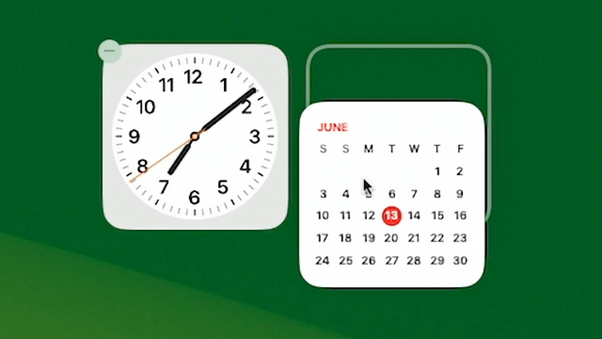 In macOS Sonoma, widgets receive a significant upgrade, making it a compelling reason to consider upgrading from Ventura, especially for avid widget users. The new widgets seamlessly blend with your desktop background and gracefully fade away when you open a window or utilize Stage Manager. Notably, these widgets are now interactive, granting you the ability to perform actions such as playing or pausing a podcast or controlling Home app-connected devices directly from the widget interface.
At WWDC, macOS Sonoma showcased its newest feature, the captivating slow-motion aerial videos of iconic locations, including Hong Kong harbor, Monument Valley, and the Sonoma vineyards, which serve as stunning screensavers. Upon logging in, these screensavers seamlessly transform into your desktop background, impressively enhancing the visual appeal of your Mac.
Also read: How To Fix Wi-Fi Issues On macOS Ventura
Safari:
MacOS Sonoma's Safari introduces two significant features: profiles and web apps. Profiles enable you to create distinct sets of bookmarks, browser history, extensions, and tab groups for different purposes, like work or leisure. With web apps, you can save frequently visited websites as app icons in the Dock for quick access, eliminating the need to open Safari and navigate through favorites.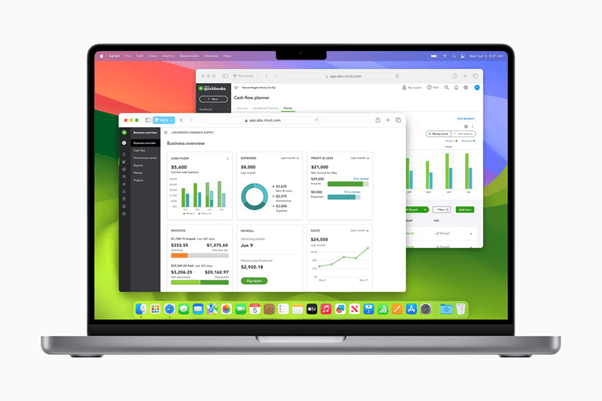 According to Apple, Safari in Sonoma offers improved search suggestions that are more relevant and easier to read compared to Ventura.
In addition, private browsing windows in Sonoma now automatically lock when not in use, and it also removes unknown trackers and tracking URLs for enhanced privacy.
Video Conferencing:
Sonoma brings noteworthy enhancements to video conferencing. Continuity Camera, introduced in Ventura, now allows iPhone use as a Mac webcam. In Sonoma, you gain control over the frame's composition with pan and zoom, while Reactions add fun gestures like fireworks, confetti, or hearts when using the webcam on Apple silicon Macs.
Messages and Notes: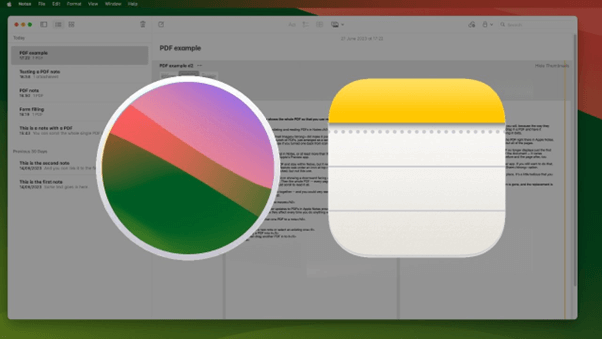 macOS Sonoma introduces a plethora of exciting new features. In Messages, you can utilize filters for improved search and quickly view the first unread message with a new button. Notes now allow linking one note to another, creating wiki-type documents, and seamless switching between Notes and Pages for collaborative work. Moreover, PDFs get new auto-fill features, streamlining your document management experience.
Also read: How To Downgrade From macOS Ventura To macOS Monterey
Mail and Reminders:
In macOS Sonoma, Mail and Reminders have become more intelligent. They prioritize trip-related messages closer to your departure date and automatically categorize grocery lists. Additionally, Sonoma, like Ventura, introduces a range of new privacy, security, and accessibility features, further enhancing the overall user experience.
The Final Verdict
MacOS Sonoma and macOS Ventura have been vying for the spotlight, offering a glimpse into the future of Mac computing. Sonoma impresses with its powerful widgets, upgraded screensavers, and advanced Safari capabilities, while Ventura maintains its strength with Continuity Camera and other handy features.
When deciding between the two, it's crucial to consider your Mac's compatibility and individual needs. Both versions bring exciting new tools and improvements, ensuring that Mac users experience a cutting-edge computing experience. Whether you opt for the innovative enhancements of Sonoma or the reliable features of Ventura, one thing is certain: Apple continues to pave the way for seamless productivity and creativity in the ever-evolving world of macOS.