Umate Mac Cleaner Review: Clean Up and Optimize Your Mac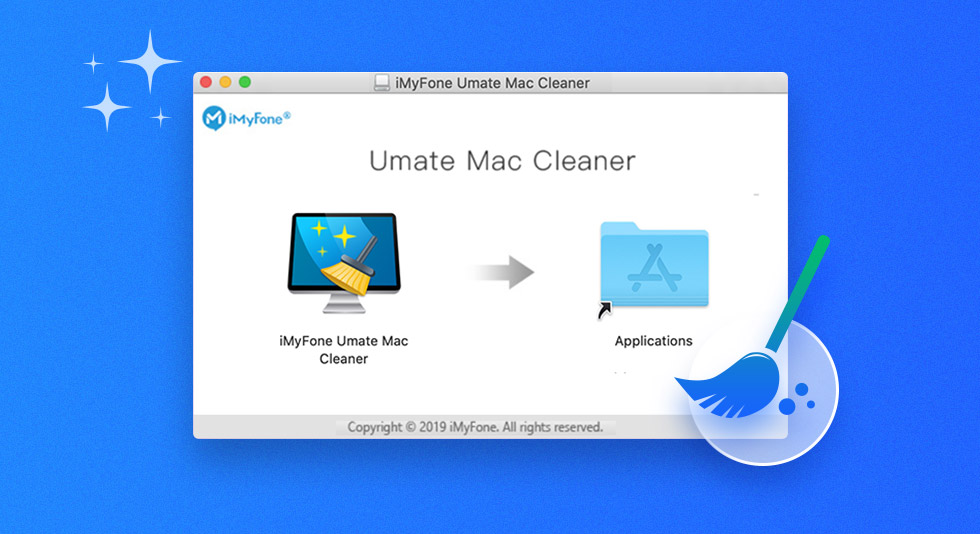 Summary:
Compatibility: macOS 10.9 to macOS 11(Big Sur)
Rating: 4/5Umate Mac cleaner can be called as an efficient Mac cleaner for its speed, responsiveness, and security. It optimizes the overall performance of the computer while removing junk files, duplicate files, and shredding all personal information to promote privacy. One can get their apps and extensions managed and see an overall boost in speed of the computer.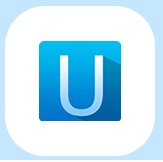 Pros:
Reclaim large chunks of space.
User-friendly software with smart interface and good navigation.
Cons:
Its trial version has limited features to offer.
Umate Mac Cleaner Clean Up and Optimize Your Mac
Just like other machines, Mac is also liable to experience wear and tear when used for a longer run. It needs a quick optimization tool that can remove non-operational elements of the computer and leave you with a clean and well-organized asset. Now we know that this can be done manually but only if you have ample time, like a good whole week, but have you ever looked for software which can make things easier for you?
Umate Mac Cleaner is one such software that is designed to clean and optimize your Mac. Through this blog, let's explore the features of this best app to clean Mac and find why it's suitable for your computer.
Check This- Review: Disk Clean Pro Is The One-Stop Solution For Your Mac
1. Cleans Up Junk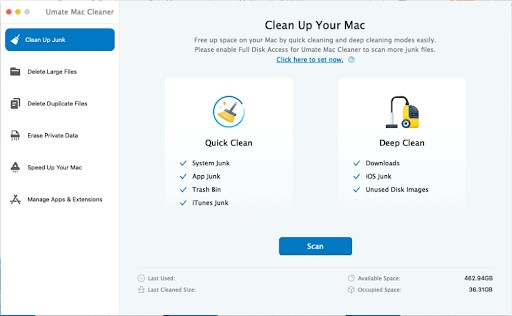 Our computer often accumulates junk files in the form of system junk, app junk, iTunes junk, downloads, iOS junk, unused disk images, and deleted items in the Trash bin. These files become heavy for the computer and shall be deleted. Clean Up junk module removes system junk when you click 'Scan' button and choose to delete this junk.
2. Delete Large Files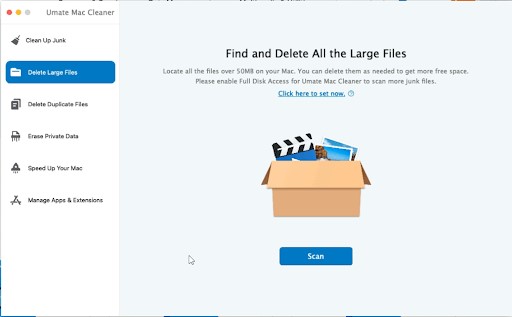 Many times, we end up downloading large files on the computer and forget to delete them. These files are neither useful nor make the computer run smoother. Umate Mac cleaner allows you to delete these large files and create space for your benefit.
3. Delete Duplicate Files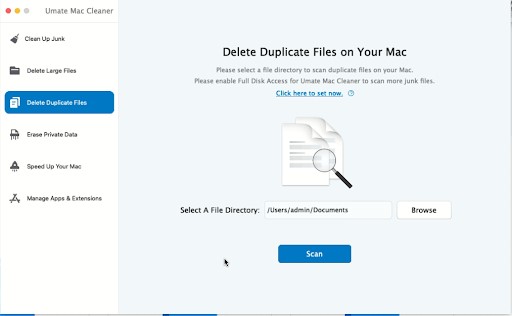 Often we download one file more than once. Sometimes we also forget to delete the original files after editing them multiple times. Moreover, we tend to click multiple photos in a burst mode or copy-paste the images in multiple locations and all these things here end up giving us duplicate files. Under Delete Duplicate Files, click 'scan' and get the duplicate files found out and deleted at the same time.
4. Erase Private Data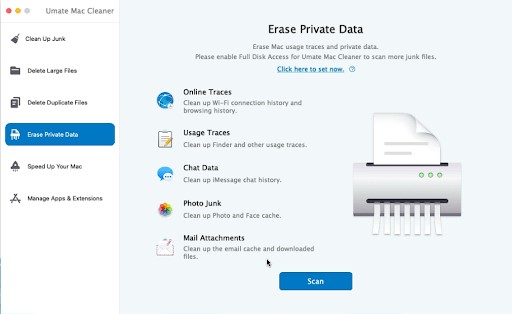 If you have online traces, usage traces, chat data, photo junk, and email attachments which can leak your private information to anyone, then you don't need to worry when Umate Mac cleaner is  on the computer. This best disk cleaner for Mac's module Erase Private Data, erases private data to keep you safe and secure from any hacker or intruder.
See This- CleanMyMac X Review: Pros, Cons & All You Want To Know
5. Manage Apps & Extensions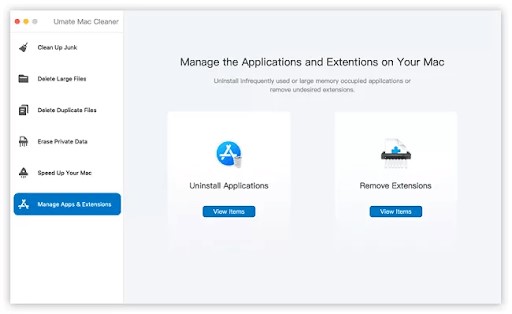 Remove unwanted applications within a few clicks with this Mac cleaning app's module Uninstall Applications. Once you click 'View items', you can see the list of all the applications present on the computer. You just need to select the app and get it deleted. Similarly, you can remove extensions from the computer easily by clicking 'View items' below the Remove Extensions section. This suggests that you can easily manage your apps as well as extensions through this application.
6. Speed Up Your Mac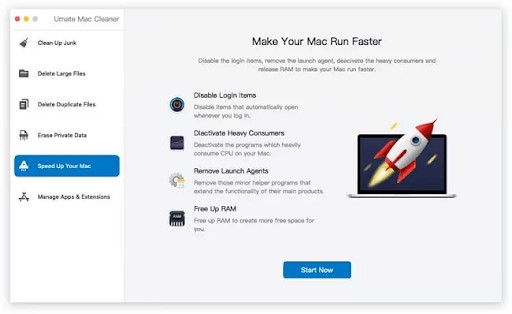 Speed Up Your Mac module is one of its kind as it is capable of detecting all the heavy processes running on your background. With this, you can disable login items and remove the launching agents which ultimately helps with speeding up your Mac.
7. Price & Trials
Before you go ahead and buy Umate Mac cleaner, it is important to note that it offers a free trial. However, the trial features are limited but it is good enough to understand the working and functioning of this best Mac cleaner.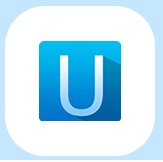 Well, if you like this cleaner for Mac app you can purchase it for $29.95 for a year. If you are looking for a lifetime purchase, then it's only $39.95. These licenses are available for one Mac at a time.
Must Read- A Complete Review of CCleaner For Mac
FAQs: Umate Mac Cleaner

1. Is the Umate Mac cleaner safe?
Yes! Umate Mac Cleaner is safe to use and it is known for keeping the Mac safe by removing privacy breachers.
2. Are Mac cleaning apps worth it?
Sure, they are. Mac cleaning apps speed up the cleaning process and make sure that you don't need to spend long hours cleaning.
Wrap Up
We hope that you have learned enough about cleaning and optimizing your Mac through this blog. From deleting duplicate files, speeding up the computer, erasing private data to cleaning up the junk, Umate Mac cleaner is one of the best ways to keep the Mac optimized.